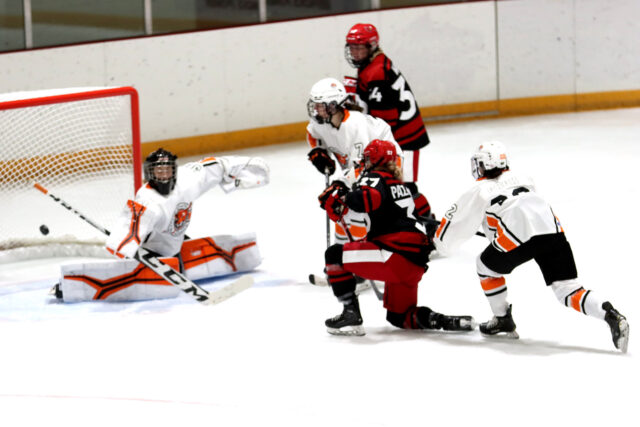 BY RANDY SCHULTZ –
BUFFALO, NY – Zsofia Pazmandi scored two goals to lead the Plattsburgh State Cardinals to a 6-0 victory over the Buffalo State Bengals Friday afternoon in women's college hockey action at the Buffalo State Ice Arena. It was also the first two goals in the freshman's collegiate career.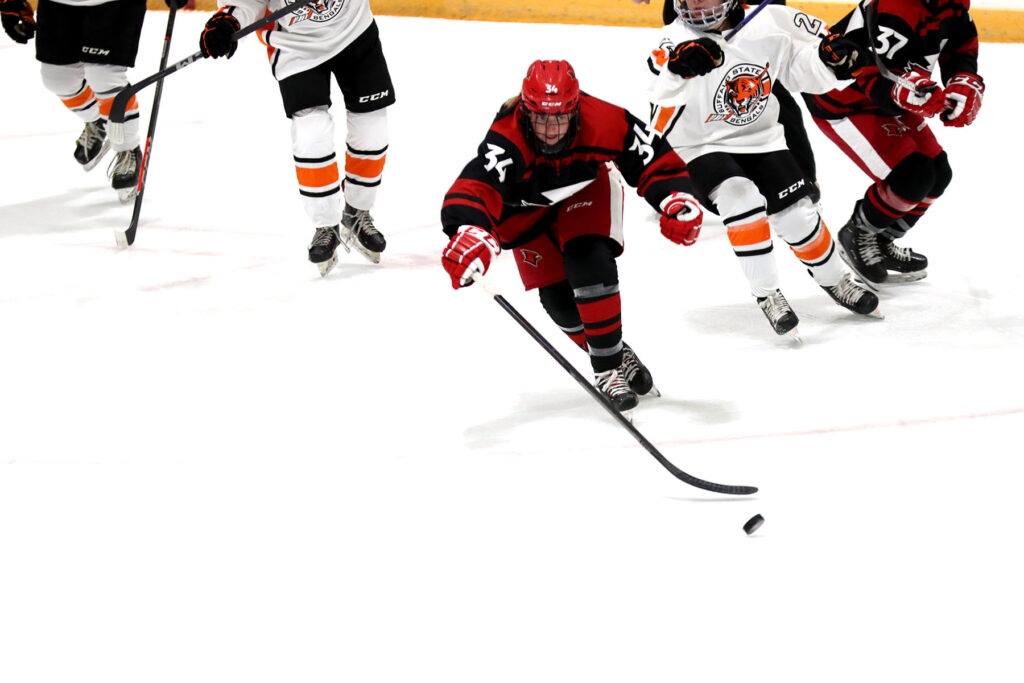 Ciara Wall opened the scoring for Plattsburgh at 1:21 of the first period. Pazmandi followed with his first goal of the game at 9:55 of the opening stanza.
The Cardinals then exploded for three quick goals within a :50 span in the second period with tallies from Aizah Thompson (Williamsville, NY native) at 3:41, Pazmandi with her second goal of the game at 4:07 and Dani Longuemare (the first goal of her collegiate career) at 4:31 to take a 5-0 lead going into the third period.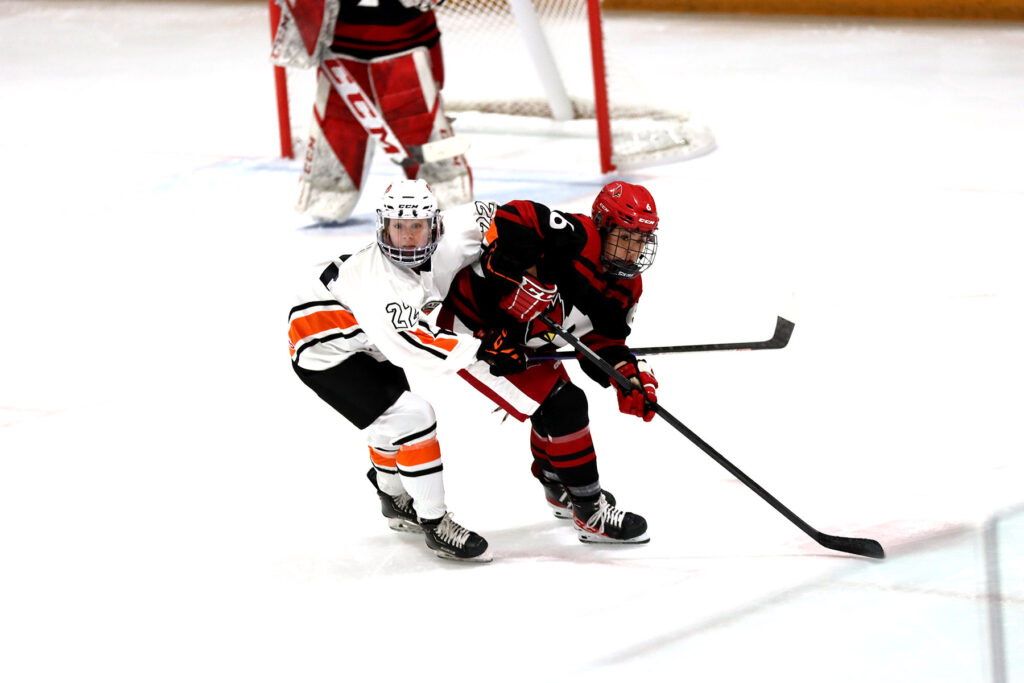 Julia Masotta scored the lone goal of the third period at 12:25 to make the final score, 6-0. With the two assists she also had in the game, Masotta passed the 100-point mark for her college hockey career.
Goaltender Lilla Nease posted the shutout for Plattsburgh.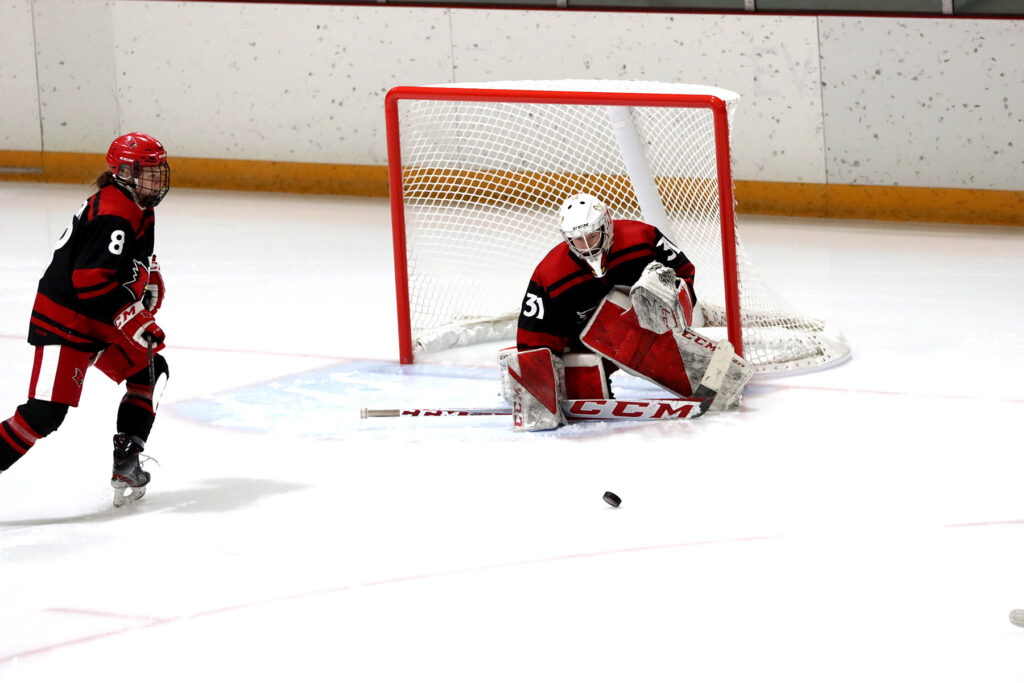 GAME NOTES: It was a homecoming of sorts for two of the Cardinals. Thompson, a native of Williamsville, played her high school hockey for the Williamsville girls high school hockey team.
This game also marked the return of WNY for Emily Kasprzak, a freshman from Niagara Falls, NY.
Other NYS-born players on the Cardinals roster who played include: Sydnee Francis (Canton) and Riley Calhoun (New Hartford).
Buffalo State has 10 players on their roster who have NYS connections. They include: Gabby McCrory (Buffalo), Molly Leggett (Grand Island).
Maddie Braun (East Aurora), Quinn Murray (Stuyvesant)
Sydney Radecki (Lancaster), Rylee Garrow (Akwesasne).
Bethany Horvatits (Elma), Vanessa Willick (Williamsville).
Alexa Groh (Elma), Lilli Adimey (Buffalo).
(Photos by Janet Schultz Photography, NY Hockey OnLine)