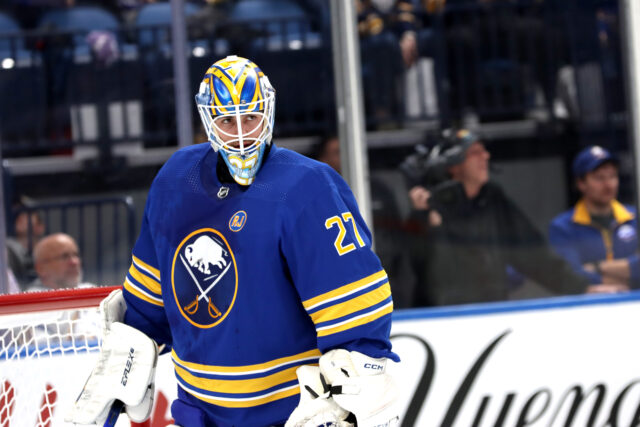 BY RANDY SCHULTZ –
BUFFALO, NY – Devon Levi stopped 33 of 35 shots in goal to lead the Buffalo Sabres to a 3-2 victory over the Minnesota Wild Friday night at the KeyBank Center.
Henri Jokiharju opened the scoring for the Sabres at 18:02 of the first period to give his team a 1-0 lead. It was the defenseman's second goal of the season. The lone assist went to fellow defenseman, Owen Power.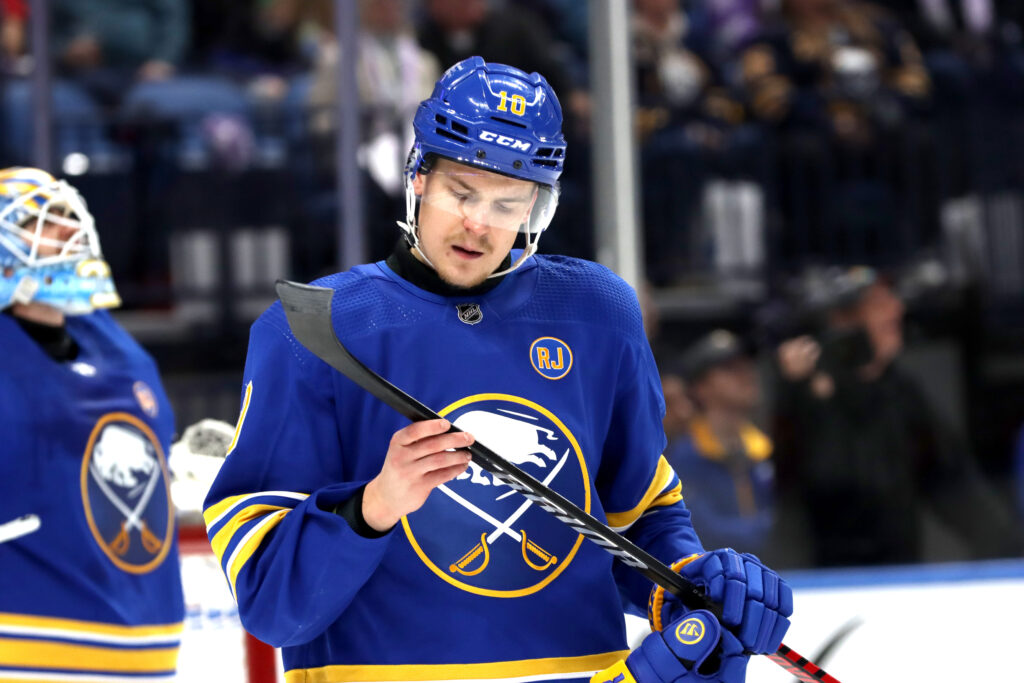 The Wild tied the game soon after when Kirill Kaprizov scored a power play goal at 19:30 of the opening period. The score remained 1-1 going into the second period.
Jeff Skinner put the Sabres ahead, 2-1, late in the second period, scoring his seventh goal of the season on a breakaway at 19:02. Assist went to JJ Peterka.
Peterka gave the Sabres a bit of breathing room at the 3:33 mark of the third period when he scored his sixth goal of the season to put Buffalo up, 3-1. It was a big of a tic-tac-toe-type goal with Thompson and Skinner doing the tic and the tac, respectively.
That third goal also marked the 100th assist of Thompson's NHL career.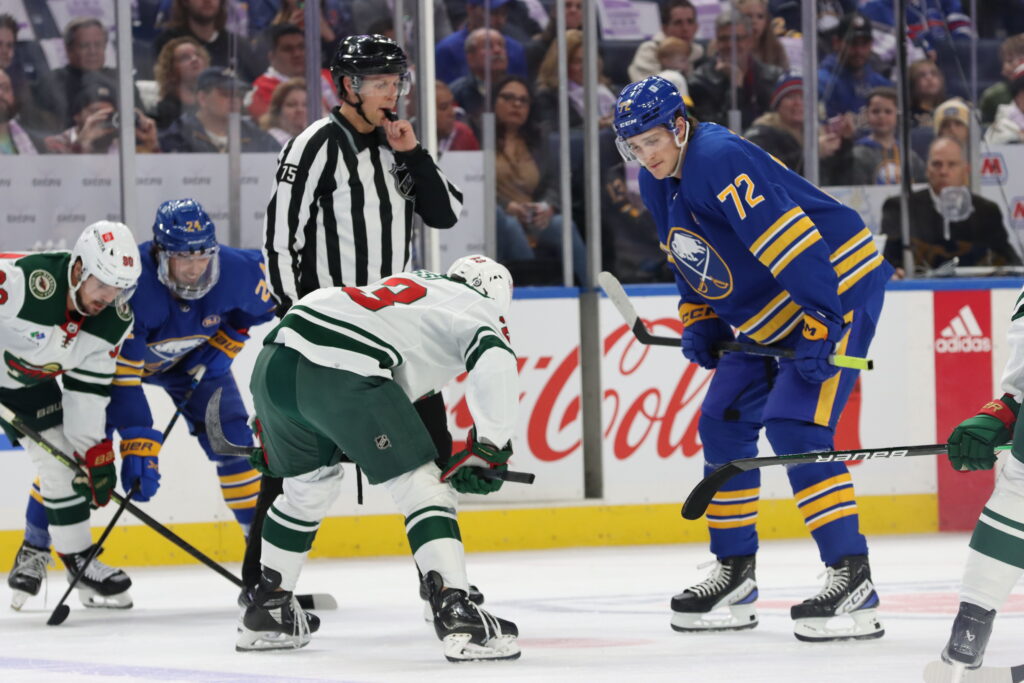 But Minnesota cut the Sabres lead to 3-2 at 12:27 when Joel Eriksson EK scored a power play goal. The Wild continued to put pressure on the Sabres, with Levi making several key saves during the final moments of the contest.
SABRE POINTS – Scratched for the Sabres for this game were Victor Olofsson, Jacob Bryson and Alex Tuch (Syracuse, NY native)…the lone Sabres player born in NYS playing in the game was Jordan Greenway (Canton, NY)
-The three stars of the game all went to Sabres including: 3rd, Skinner (a goal and an assist); 2nd, Peterka (a goal and an assist); 1st, Levi (stopped 33 of the shots he faced).
-The only two NYS-born players playing for the Wild were Marcus Foligno (Buffalo, NY and son for former Sabre Mike Foligno) and Zach Bogosian (Massena, NY).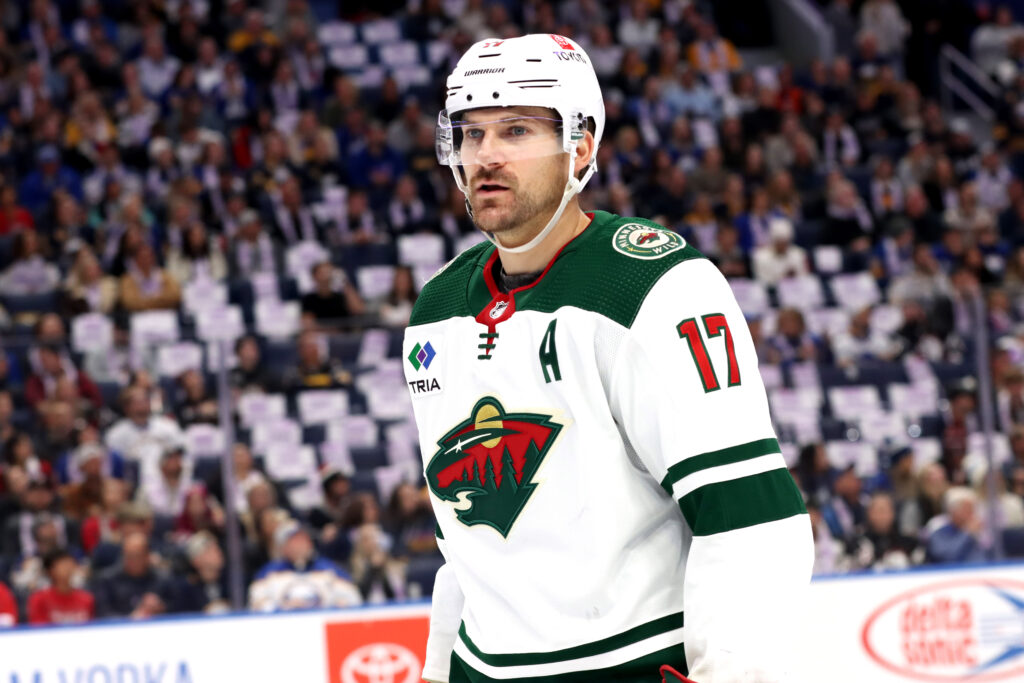 -The Sabres record now stands at 7-6-1.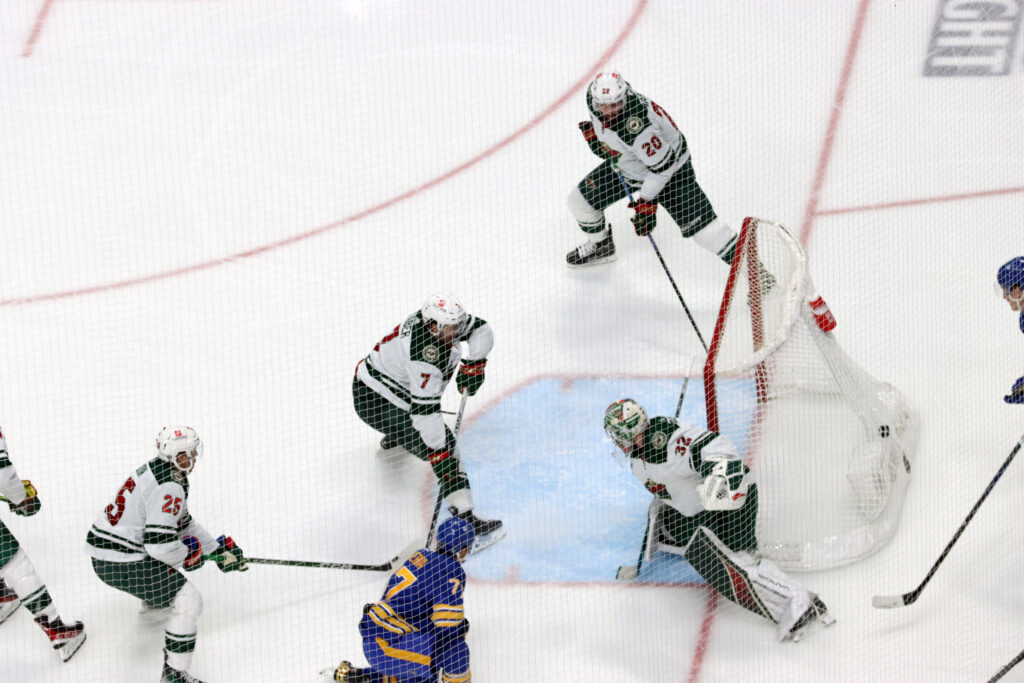 (Photos by Janet Schultz Photography, NY Hockey OnLine)