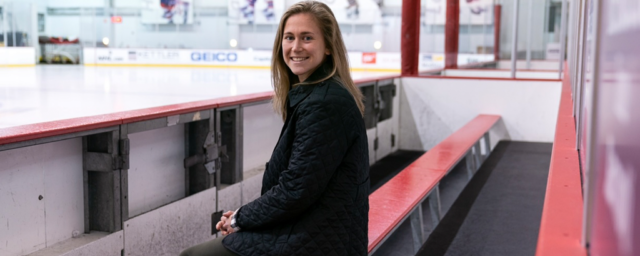 COLORADO SPRINGS, Colo. – Olympic gold medalist Haley Skarupa (Rockville, Md.) has been hired as the head scout for the U.S. Women's National Team program it was announced by USA Hockey. 
Skarupa will be responsible for identifying, evaluating and recruiting potential players for the various levels on the U.S. Women's National Team, including the Olympics, Women's World Championship, Select Series and Under-18 Women's World Championship.
"It's an honor to be named U.S. Women's National Team Head Scout," Skarupa said. "After representing the U.S. as a player for many years, it's a full-circle moment to now join the staff. I'm excited to hit the ground running and look forward to helping the U.S. Women's National Team at every level."
"Haley brings a wealth of hockey experience and knowledge that will be incredibly valuable to our program as we move forward," said Katie Million, director of women's national team programs for USA Hockey. "Haley knows what it takes to compete at an elite level and will use that experience to help identify like-minded players. We're excited to welcome her to our staff."
ABOUT SKARUPA
Most recently, Skarupa spent time working with the Washington Capitals as a hockey ambassador, assisting the Capitals marketing and youth hockey department in efforts to expand girls and youth hockey development opportunities withing the Mid-Atlantic region.
As a player, Skarupa spent 10 years as part of the U.S. Women's National Team Program (2009-2019), highlighted by helping Team USA earn gold at the 2018 Olympic Winter Games in PyeongChang, South Korea. She was also part of U.S. gold medal teams at the 2015, 2016 and 2017 IIHF Women's World Championship and the 2011 IIHF Under-18 Women's World Championship. Skarupa, who played four seasons (2012-16) for Boston College, also competed professionally in the NWHL for the Connecticut Whale (2016-17) and Boston Pride (2017-18). She also played in the PWHPA for Team Women's Sports Foundation and Team Sonnet from 2020-23.
(Photos by USA Hockey)