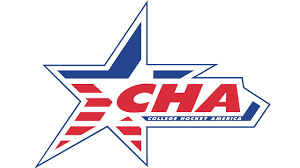 BOX SCORESLindenwood 4 at Syracuse 3* / Box Score(RV/UR) Penn State 0 at Mercyhurst 4* / Box ScoreRIT 7 at Robert Morris 3* / Box Score *- College Hockey America game 

NIGHTLY NOTESLindenwood's Morgan Neitzke registered her sixth multi-point game of the season and 19th of her career tonight.
Lindenwood goaltender Natalie Ferenc made 37 saves for her seventh game of 30 or more saves this season.
Syracuse senior Sarah Thompson netted her seventh career power-play goal this evening, which ties her for fourth among active CHA skaters (Lindsay Maloney, RIT/Madison Primeau, Syracuse/Robert Morris).Rachel Teslak's 11 shots on goal for the Orange against Lindenwood are the most by a CHA defenseman this season and ties for the second-most by any CHA player in 2023-24 (Morgan Giannone, Robert Morris vs. St. Anselm, Oct. 7).
Mercyhurst's two goals in 48 seconds in the second period tonight marks the fourth time this season the Lakers have scored twice in under a minute.Ena Nystrøm registered her 12th career shutout for Mercyhurst this evening.
Tessa Janecke's 22 faceoff wins for Penn State tonight marks her third game with 20 or more faceoff wins this season.RIT's five second-period goals tonight equaled the CHA season high (Robert Morris vs. St. Anselm, Oct. 8). The total ties for fourth-most in a period in CHA history.
RIT's Emma Roland posted a career-and CHA season-high five points on two goals and three assists for the Tigers. The total ties for fifth in CHA history for a single game.