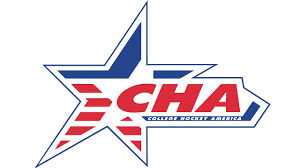 BOX SCORESLindenwood 4 at Syracuse 4 (OT)* / Box Score(RV/UR) Penn State 3 at Mercyhurst 1* / Box ScoreRIT 2 at Robert Morris 3* / Box Score *- College Hockey America game 

NIGHTLY NOTESWith today's 3-1 victory, Penn State's Josie Bothun has surrendered one or zero goals in 46 of her 104 games with the Nittany Lions. That total includes 18 career shutouts, which ranks No. 2 in CHA history.
Penn State's 47 shots on goal today is a season high for the Nittany Lions and equals the most by a team against a CHA opponent this season (47- Mercyhurst at RIT, Nov. 3).
Mercyhurst's Ena Nystrøm registered her fourth 40-save game of the season and equaled her season high with 44 saves against Penn State. This is her eighth game of 40 or more saves in her Laker career.
Syracuse's four goals today equals the Orange's season high which came in a 4-4 tie at Boston University on Oct. 20.Syracuse goaltender Amelia Van Vliet made a career-high 27 saves in the Orange's 4-4 tie with Lindenwood.Kate Holmes won a career-high 16 faceoffs for Syracuse in the tie.
Sarah Coe's 30-save performance for RIT today gives her 1,984 stops in her career and moves her into 17th place on the CHA career saves list.
Maggie Hatch registered her fifth 30+ save game in five appearances this season with a 32-save effort for Robert Morris this afternoon.