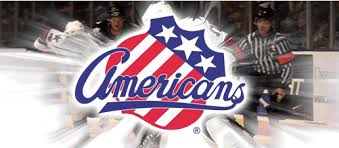 BY WARREN KOZIRESKI —
Juri Kulich and Lukas Rousek scored in the opening minutes of the first and third periods respectively while Michael Mersch (power play) and Rousek (empty net) added insurance tallies late in the third as Rochester staved off elimination with a 3-1 victory at Hershey Wednesday night to force a Game Six Friday at the Blue Cross Arena.
"You never know the result, but I expected our guys to play well," Rochester head coach Seth Appert said. "We were in a similar spot in Game Four…and the lesson was that we weren't assertive. We weren't perfect, but we were a much more composed team. We're excited to make the bus ride mean something."
Kulich opened the scoring just 4:43 into the contest with an assist from Joseph Cecconi and that 1-0 Rochester lead held up until early in the third when Rousek pounded in a cross-ice feed from Mason Jobst after the former won an offensive zone board battle.
But Hershey pulled to within one goal taking advantage of a Linus Weissbach retaliation penalty to score on the power play.
Mersch ended the threat scoring a sharp-angle goal over the blocker shoulder of the goaltender at 13:11 of the third and Rousek added the empty-netter at 18:38.
"That was a big-time win and good to take care of business," Jobst said. "The power play has been struggling after we had success in the previous series, so it was good to get one.
"When you go on a deep run in the playoffs, you learn from different situations. Going into the third, we learned our lesson in these playoffs the hard way, so it was good to finish."
"It's not an easy building to win in and I like how we persevered today," goaltender Malcolm Subban (32 saves) said.
Hershey still maintains a 3-to-2 lead in the best-of-seven series, so Rochester faces another potential elimination game Friday night.