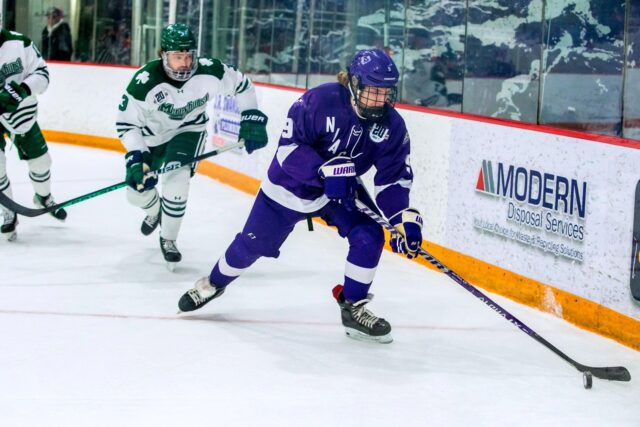 Niagara University, N.Y— Niagara hockey head coach Jason Lammers recently announced that Jay Ahearn will serve as captain ahead of the 2023-24 season.
Ahearn is entering his third season at Niagara and first suited up in 2022-23 after redshirting his freshman season. The Staten Island, N.Y. native will serve as the 30th captain in program history and is the first player to dawn the 'C' since Chris Harpur in 2021-22.
"Over Jay's time at NU his UNCOMMON belief in how we operate has led to behaviors and habits that drive our organization." Lammers said.
Last season Ahearn skated in 17 games while netting seven goals and adding 10 assists. He opened the season by scoring goals in four straight games while having seven points in those four games. Against Mercyhurst on Feb. 25 he set a career high as he had three assists to lead Niagara to a 5-3 win over the Lakers. In the first round of the Atlantic Hockey playoffs against Sacred Heart he had four points in three games.
"Our campus community is excited to follow Jay's lead as he builds trust within our group and leads us to the results that make NU regionally dominant and nationally prominent!"
Niagara announced the full 2023-24 schedule in June and will open the regular season on the road against Omaha on Oct. 13. The Purple Eagles play at Dwyer Arena for the first time in 2023-24 on Oct. 21 against Mercyhurst.
(Niagara University Men's Hockey Photo)