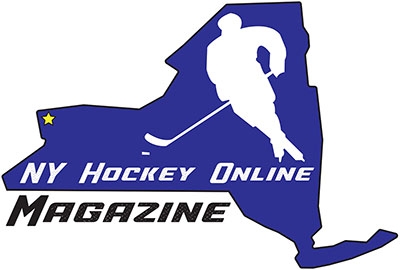 By Warren Kozireski —
The brackets for the 2023 NCAA Division III college hockey playoffs were announced Monday morning and nationally top-ranked Utica earned the top seed while second-ranked Hobart slotted into the second seed with both earning first round byes into the quarterfinal round.
SUNY Plattsburgh finished with a 20-5-2 record and upset top-ranked Oswego in the State University of New York (SUNYAC) championship game.
Utica lost their first two games of the season to then top-ranked Adrian, but haven't lost again on their way to a 25-2-1 record and the United Collegiate Hockey Association championship. They will host the winner of Massachusetts State Collegiate Athletic Conference (MSCAC) champion Plymouth State and the University of New England, one of three at-large selections, on March 18th.
Hobart won the New England Hockey Conference with a 26-2-0 record and are ranked second in the nation by USCHO.com. The Statesmen will faceoff against the winner of at-large selection Curry vs. New England Small College Athletic Conference (NESCAC) title winner Bowdoin also on March 18th.
Plattsburgh, ranked fifth in the March 6th USCHO.com poll, will host at-large selection and ninth-ranked Norwich Saturday night.