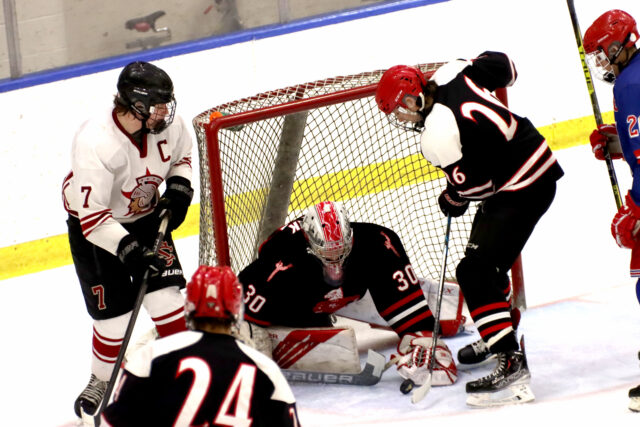 Photos by Janet Schultz
BY RANDY SCHULTZ –
BUFFALO, NY — Mention the term "All-Star Game" these days and fans of the NHL, NBA and NFL get visions of non-contact, high scoring affairs. And in some cases they have been boring.
But the inaugural Section VI Boys Federation Hockey Senior All-Star Game was anything but that. It was a Northtowns team taking on the Southtowns team, with 26 players on each squad, with Northtowns defeating Southtowns, 7-4 at the LECOM HarborCenter.
Logistically, players' benches were crowded, to say the least, with 26 players, three coaches and a trainer or two for each team trying to stand or sit throughout the game.
Northtown players wore their team's white or home jersey while Southtown players wore their team's dark of away jersey.
Although there were 11 total goals scored for the game, the first period was scoreless, with each of the goalies in net for their respective teams turning in All-Star performances.
It was the South breaking the scoreless tie early in the second period on a goal by Loic Fisher of Amherst at the 1:50 mark. It would be the only lead South would have for the game.
Less than a minute later Anthony LaGreca from Niagara Wheatfield tied the game, 1-1, at the 2:05 mark. A little over six minutes later William Mainstone of Starpoint put North up, 2-1.
A few minutes later North increased their lead to two goals when Ian Wirth of Kenmore West scored. Orchard Park's Presley Schiltz closed the North's lead to one goal at 14:37.
But it was the North closing out the scoring for the period just before the end of the second stanza with Max Methien of Canisius sliding one in to increase his team's lead to 4-2.
Scoring goals was far from over for either team as they entered the third period. Niagara Wheatfield's LaGreca tallied his second goal of the game early in the period to increase North's lead, 5-2.
Within 30 seconds of that goal, Niagara Wheatfield's Roman Adamschick scored to increase North's lead again, 6-2.
South would come back with two more goals, the first by Frank Neeson of Orchard Park and the second by Lancaster's Andrew Usinski to close the North's lead to 6-4.
But a final empty net goal by North sealed their victory, 7-4.
What started out as an idea generated from the Section VI committee, is now a reality that should last for years to come.
First Period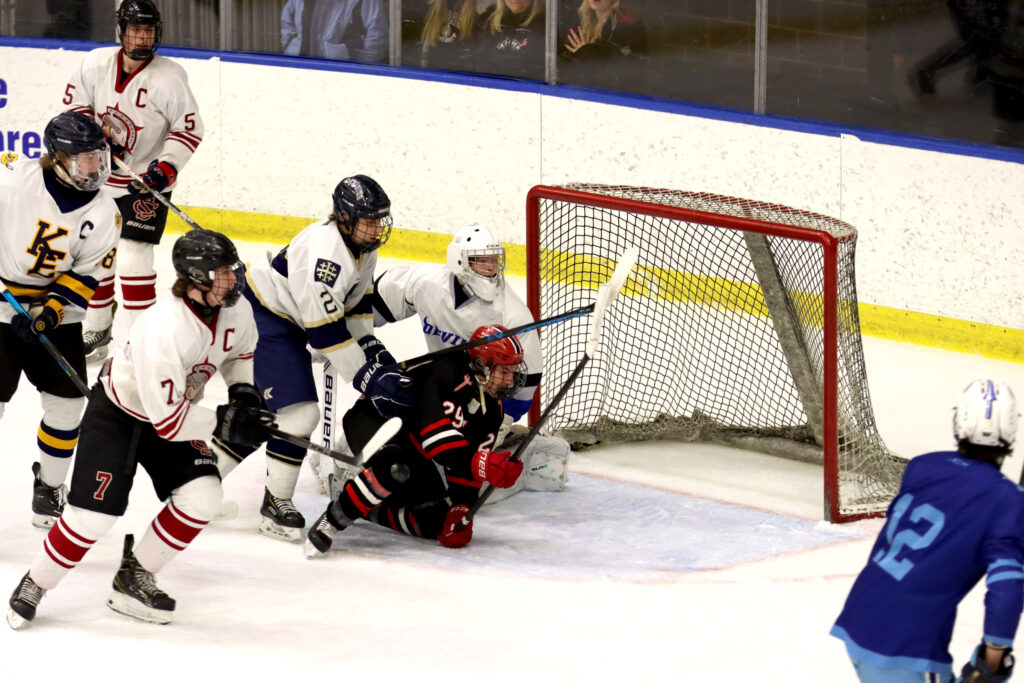 Second Period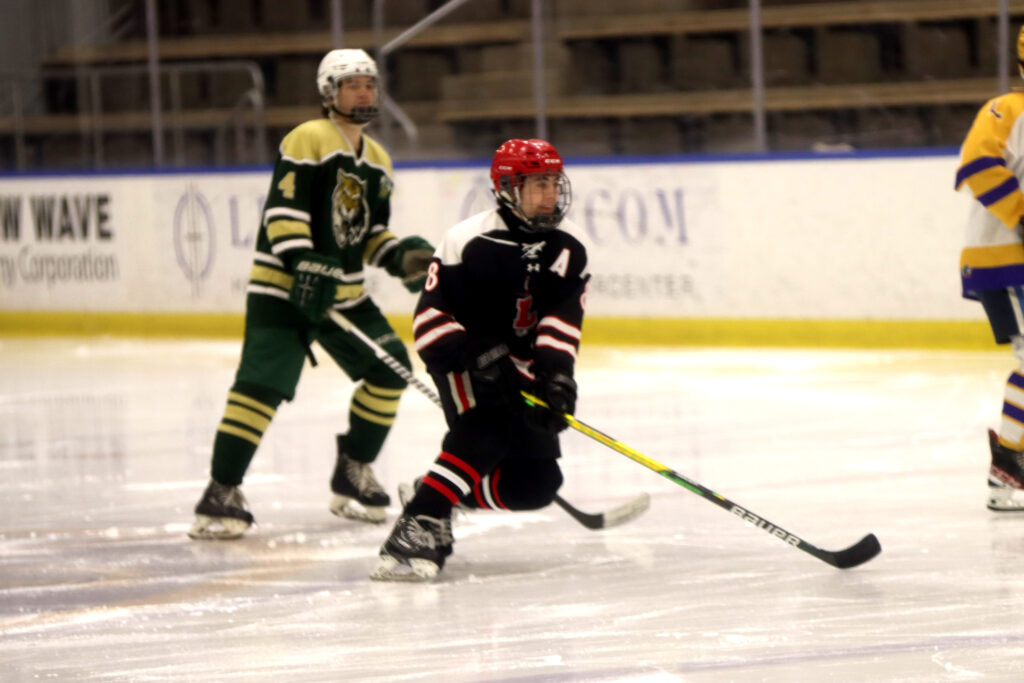 Third Period