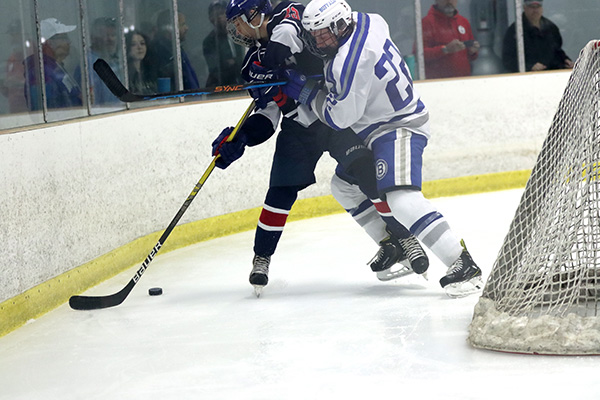 BY RANDY SCHULTZ –
The University of Buffalo and the Team USA Deaflympic Team played two exhibition hockey games against each other this past weekend. NY Hockey OnLine was on hand for Game Two of the two game series on Sunday.
As both teams warmed up on the ice at the Northtown Center at Amherst one would not have suspected that Team USA was made up of players who have a 55 DB loss in the better ear to qualify for the US Deaf Ice Hockey team. In addition, all participants must be members of USA Hockey and the USA Deaf Sports Federation (USADSF) and are between the ages of 16 through adult.
The Deaflympics was organized by the International Committee of Sports for the Deaf (ICSD) to provide an opportunity to compete on an international stage.
The UB Bulls, a ACHA DI team, are the 2022-23 NECHL Champions. In the opening game of the two-game exhibition series, UB edged Team USA, 7-5.
In game two, UB scored early on a goal by Edward Dougan to take a 1-0 lead. Anthony Trigilio added a power play goal later in the period to give the Bulls a 2-0 lead.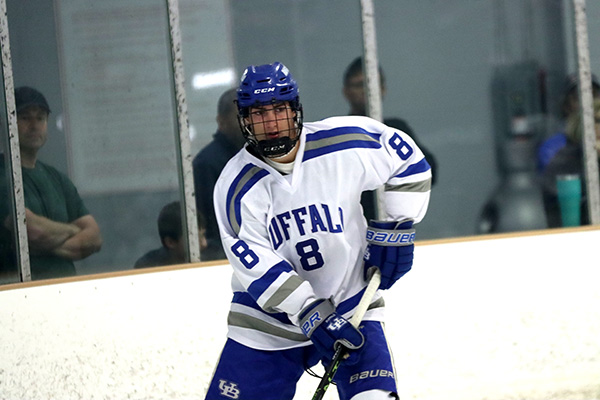 Team USA cut the Buffalo lead in half, 2-1, on a goal by Connor Bizal. Matthew Alletto came right back for the Bulls with a goal to end the period leading 3-1.
Period 2 saw Team USA come within one goal of UB at the mid-way mark on a goal by Grant Isenbarger. But UB upped their lead back to two, 4-2, just minutes later on a goal by Matthew Bielinski.
With just two minutes remaining in the period Isenbarger scored again for Team USA to cut UB's lead to 4-3.
The third period saw Team USA tie the score early, 4-4, on a goal by Bizal, his second of the game.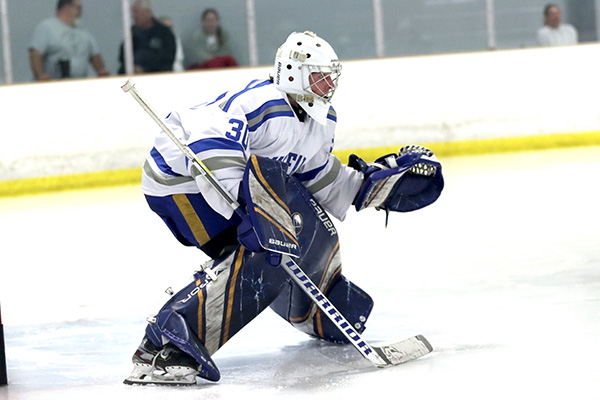 After that it was all UB with the Bulls scoring 3 more times on goals by Dylan Forerta, Anthony Coty and Tyler Hagetberger to make the final score UB 7 and Team USA 4.
Gavin Kruetzer played the entire game in goal for the Bulls. Eli Rollins and Curran Allison split the goaltending duties for Team USA.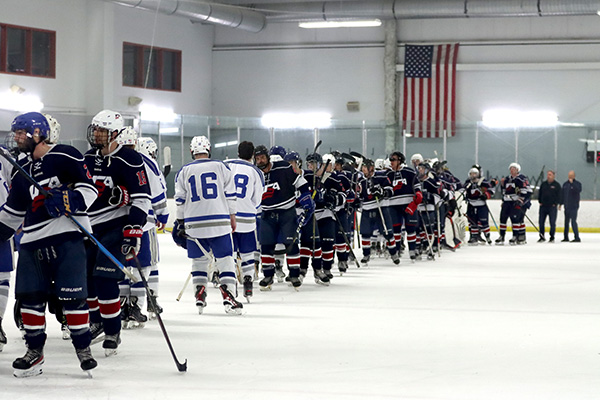 For UB Hockey, these two games were the team's first games of the season. The Bulls begin regular season play on September 29 at Niagara in a "Midnight Madness" game.
(Photos by Janet Schultz Photography/NY Hockey OnLine)
To view a photo album from Sunday's game and to purchase prints or digital copies go to:
https://www.smugmug.com/app/organize/UB-vs-USA-Deaflympic-Team-2023