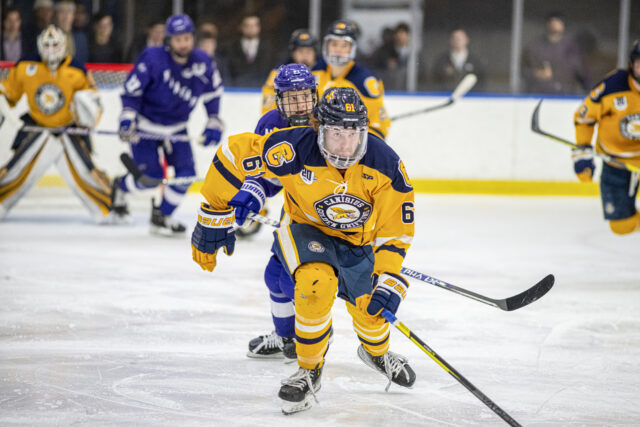 By Warren Kozireski —
Largely due to injury and the pandemic, four years on the Dartmouth College hockey team resulted in just two seasons and 53 games, so Nichols School and Orchard Park native Erik Urbank decided it would be best if he moved closer to home for his final two years of college hockey.
And that decision to transfer to Canisius College seems to have paid major dividends as the Golden Griffins have been one of the hottest teams since January, won the Atlantic Hockey Association championship and the auto-bid to the NCAA tournament. They begin this weekend in Fargo, ND against top-seed Minnesota in the first round.
"Amazing; hard to put into words," Urbank said after the championship game. "We worked so hard. A couple of months ago we were barely even in a playoff spot, and then just a second half surge we turned it on; it feels so good.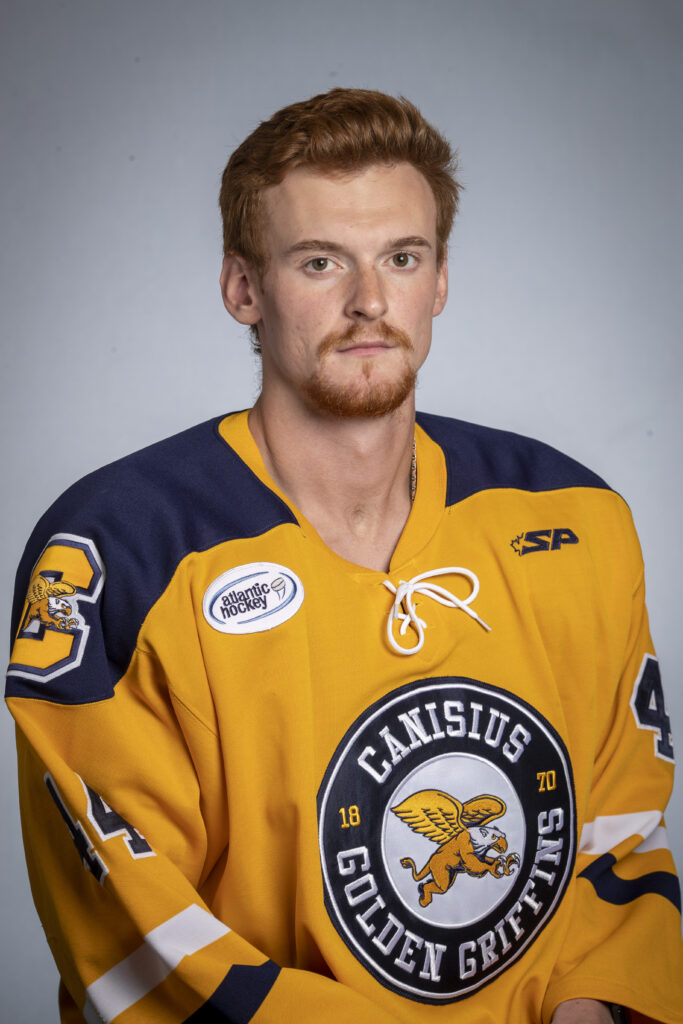 "I wanted to be part of a contender doing a fifth year and we've certainly showed that the second half of the year and we've got a really good team.
"I was kind of deciding where to go. Dartmouth was frustrating. Sat out my freshman year with an injury and then covid year we didn't play and last year an injury again and only played about half the season, so coming here was nice coming home and a big opportunity; I knew we had a good roster with an older team and we could really do something…and I couldn't be happier."
Urbank finished tied for eighth on the team in points with 15 on six goals and nine assists. His season started slowly on the offensive side with just one point over the first three months, but as the calendar turned to 2023, he found his stride with four points in January, six in February and four more in March in the postseason. He also showed off his responsibility defensively as he was tied for the team lead in plus/minus with second-leading scorer Ryan Miotto at +7.
After two seasons at Nichols and one with the Buffalo Jr. Sabres, Urbank headed to the USHL splitting the campaign between Des Moines and Chicago.
In the championship game Urbank led the team in shots on goal, had a huge, blocked shot in the final minute of the second period and had the confidence of the coaching staff to be on the ice protecting a one-goal lead in the final two minutes.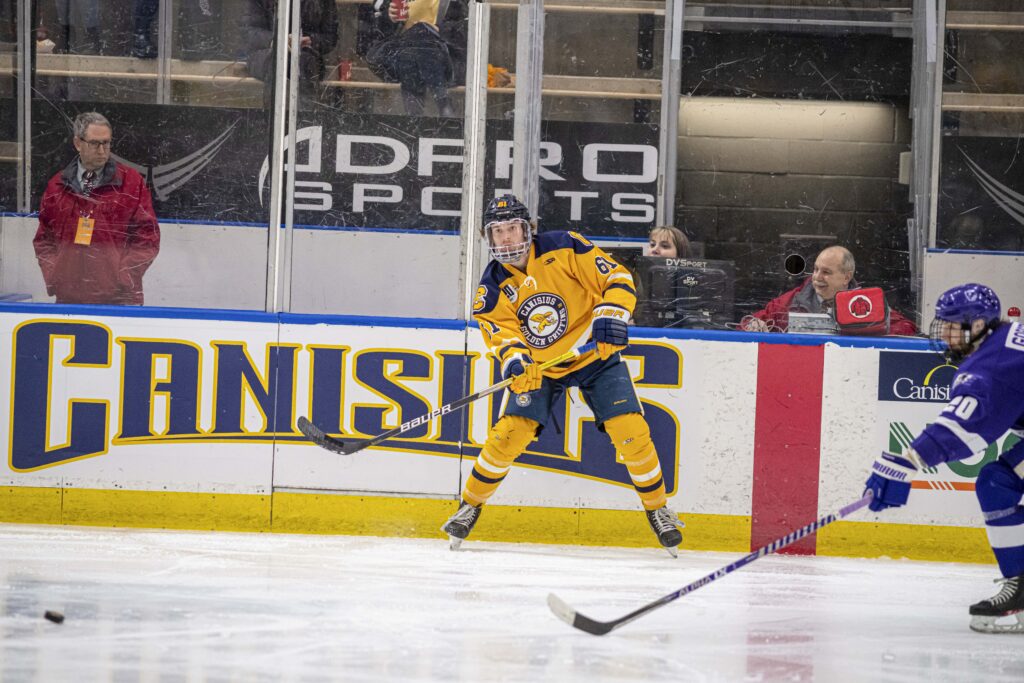 "Definitely feels good. Coach could put anybody out there the way we've been playing with everybody playing shutdown and bought in to what we've been doing with our systems.
While in his fifth year of college, Urbank does have one more year of eligibility and plans to use it—for academic and athletic reasons. He plans to complete his MBA.
"My intention is to play next year; it's the six-year plan in full effect. I'm excited for next year too, but jobs not finished yet."
(Photos by Canisius College Men's Hockey)