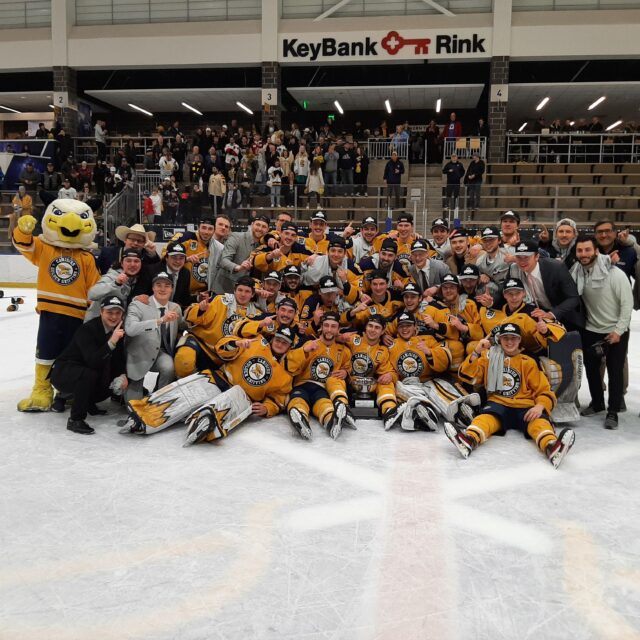 BY WARREN KOZIRESKI —
Fourth seeded Canisius win their second Atlantic Hockey Assosciation championship in program history with a 3-0 shutout over #7 Holy Cross Saturday night. They will find out their opponent for the first round of the NCAA tournament in Sunday.
Graduate student Nick Bowman broke up a scoreless tie with his tenth goal of the season over the glove hand after a perfect feed from junior defenseman Jackson Decker at 17:59 of the second period.
"Head down an just shoot as hard as I could," Bowman said. " it hasn't set in; I can't believe we just won–this is insane. "
The Golden Griffins for empty net goals from seniors Markus Boguslavsky and captain Keatob Mastrodonato when the Crusaders pulled their goaltender for the extra attacker in the final two minutes.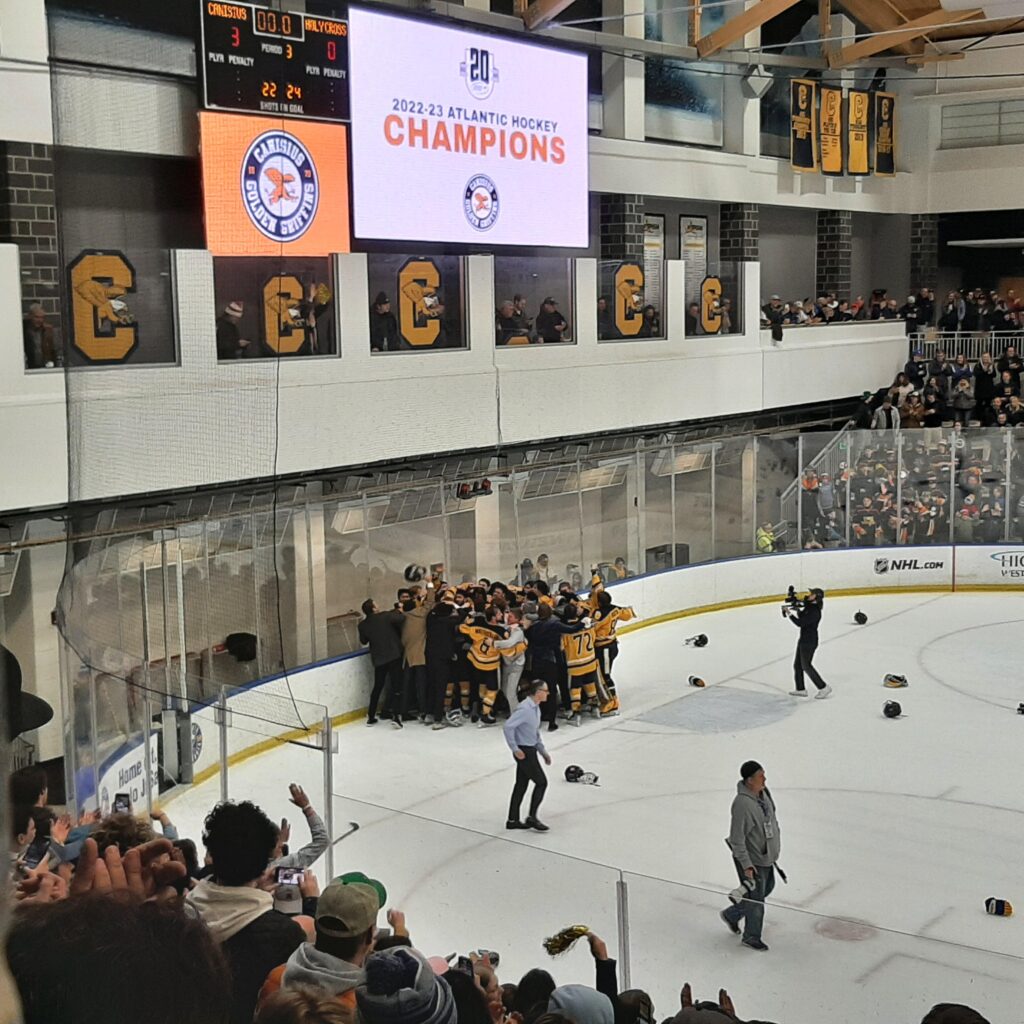 "We just wanted to get this spot (the title game) again; we knew we were capable of it, " senior goaltender and tournament Most Valuable Player Jacob Barczewski said. He became the sixth goaltender in the conferences 20-year history to record 200 or more saves in the postseason.
"Thinking about lots of people who helped us along the way; current roster, staff, administrator, alumni, " Canisius head coach Trevor Large said. "It took everybody and everything we had and it's a very exciting time for the Griffs.
In addition to Barczewski, Decker, Mastrodonato and Bowman were named to the All-Tournament team.
Canisius won their other title in 2013.
(Canisius College Hockey Photos by Koz)