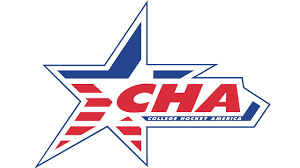 Syracuse 3 at Post 2 (NC) / Box Score / Syracuse RecapSyracuse never trailed in a 3-2 victory over Post as the Orange had goals from sophomore Mik Todd and freshmen Nea Tervonen and Haley Trudeau … Forward Kate Holmes picked up two assists … Tervonen also won a game-high 15 faceoffs … Goaltender Allie Kelley had 18 saves including 10 in the second period.
Robert Morris 3 at Union 2 (OT) (NC) / Box Score / Robert Morris RecapSophomore Morgan Giannone netted Robert Morris' final two goals as the Colonials rallied from a 2-0 deficit for a 3-2 overtime victory over Union … After freshman Thalia D'Elia lit the lamp early in the third period, Giannone scored shorthanded a few minutes later then potted the game-winner in overtime … Goaltender Emma Gorski picked up the win with a 27-save performance as the Colonials recorded their first win of the season and Logan Bittle registered his first head coaching victory.
RIT 5 at Assumption 1 (NC) / RIT RecapRIT junior Emma Roland scored two goals as the Tigers took a 5-1 victory over Assumption … RIT goaltender Sophia Bellina won her first collegiate game in the net … Sophomore Lexi Sung tied her career-high with two assists.
Mercyhurst 5 at St. Lawrence 6 (OT) (NC) / Box Score / Mercyhurst RecapSophomore Thea Johansson and junior Marielle Parks had two goals apiece as Mercyhurst fell to St. Lawrence 6-5 … Defenseman Sydney Pedersen had a game-high five blocks …Forward Vanessa Upson won 14 faceoffs and scored a goal … Six different Mercyhurst players registered assists. Goaltender Ena Nystrøm stopped 42 shots in the loss.