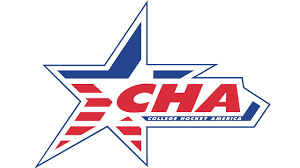 Syracuse 2 at Post 0 (NC) / Box Score / Syracuse RecapIt was a good night for the Syracuse defense as only nine shots reached Syracuse goaltender Allie Kelley in a 2-0 victory over Post … Heidi Knoll found the back of the net twice as Sarah Thompson, Charlotte Hallett, and Rachel Teslak each garnered an assist … Nea Tervonen won a team-high 15 faceoffs and Syracuse won that category 34-17.

RIT 3 at Assumption 2 (NC) / Box Score / RIT Recap
RIT outshot Assumption 41-19 as the Tigers picked up a 3-2 win … Junior Sarah Coe had 18 saves in the victory …Junior forward Megan McCormick opened the scoring and senior Nicole Ness scored twice to lead RIT to victory.




(RV/RV) Mercyhurst 1 at St. Lawrence 5 (NC) / Box Score / Mercyhurst Recap
Sophomore Thea Johansson scored the lone Mercyhurst in tonight's contest …Juniors Vanessa Upson and Kylee Mahoney each won eight faceoffs … Mercyhurst won the blocks category by a 19-10 margin.