By Janet Schultz, NYHOL; Photos are file photos from Clinton's visit to the Niagara County Tournament earlier this season. Unfortunately NYHOL was unable to attend this year's State Championship.
The Clinton Girls Varsity Ice Hockey Team took the NYSPHSAA Championship for the second time in their history. They last won in 2019-2020 at Lake Placid. This time they beat Adirondack United, a first-year team who had an 18-1 season. Clinton came in with a 13-1 record.
ADK beat Canton 4-1 and Clinton beat Kenmore/Grand Island/Lockport 4-2 to get to the Championship round.
ADK scored 3 goals in the first period and Canton tossed in one to close out not only the first period of the Semi-finals, but the second as well. An empty net goal in the third by Bayley Duffy sealed the ADK win 4-1 and ADK United moved on.
Clinton and KENGIPORT ended the first period scoreless but opened the second when Drew Kopeck scored for Clinton on a penalty shot.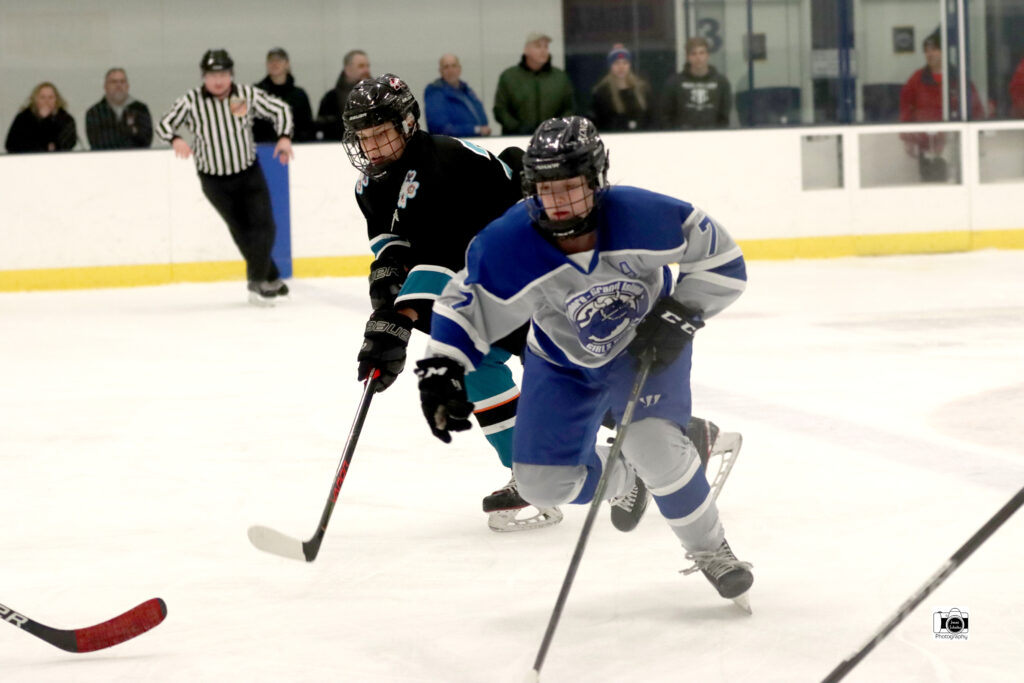 KENGIPORT's Madison Flory tied the game at 12:41 of the second but Kopeck answered that less than a minute later and it was 2-1 at the end of two.
KENGIPORT opened scoring in the third with a goal by Isabelle Jayme that tied the game at 6:13. With offsetting penalities and 6:52 left Lauren Rey scores the game-winning-goal on the powerplay. Clinton took two penalities with 1:02 left in regulation, KENGIPORT pulled their goalie and Kopeck dropped in the empty-netter  with 26 seconds left to seal the 4-2 win for Clinton.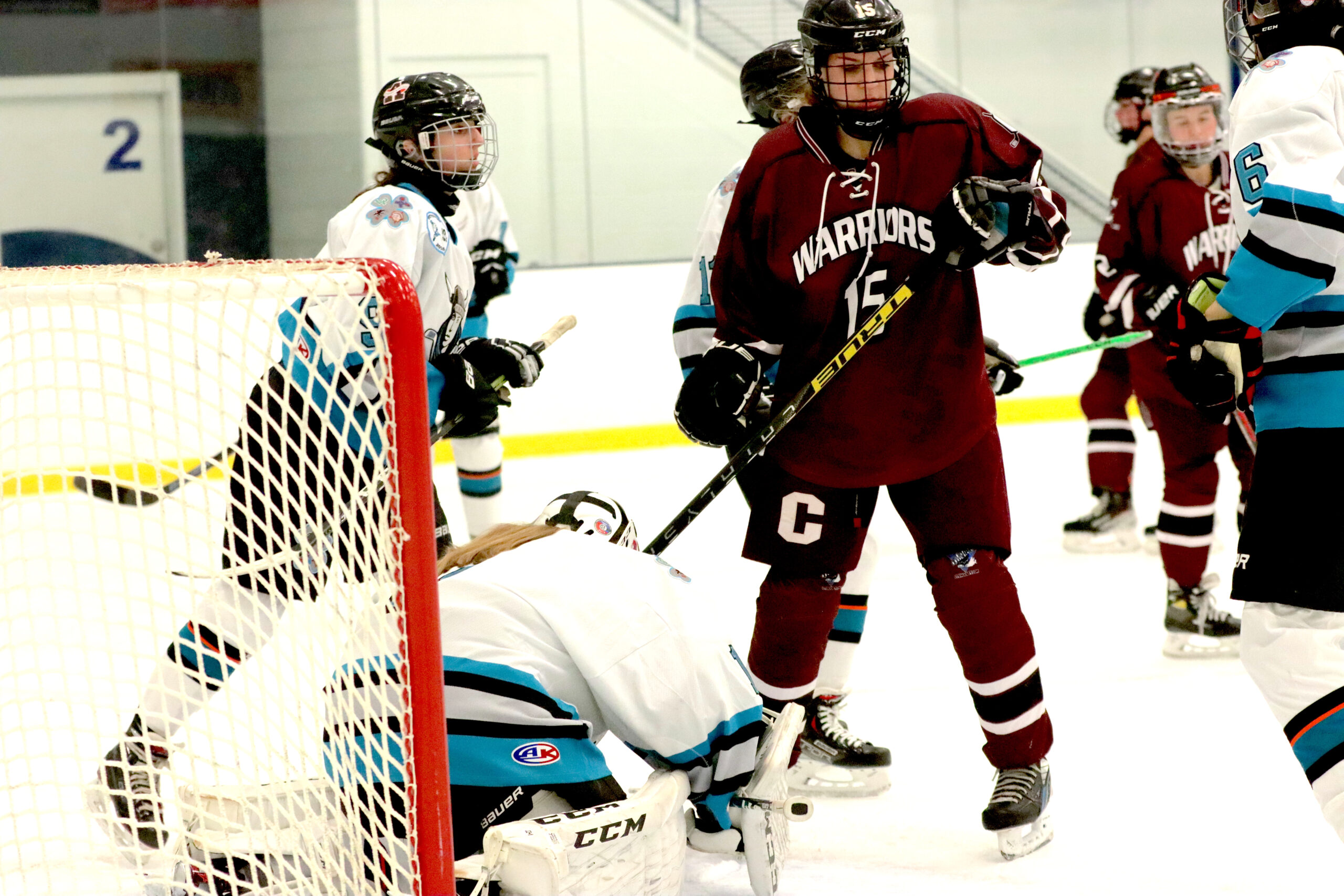 In the Championship match it was a tight game with both teams scoring in the first and ending both first and second periods in a 1-1 tie. Clinton's Kopeck scores in the third, assisted by Katherine Elbrecht and Casey Clausen for the 2-1 victory.