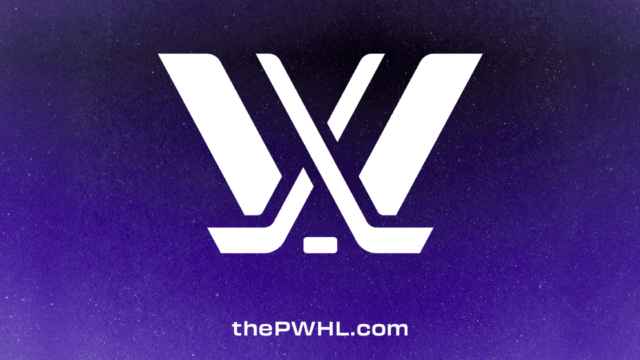 STAMFORD, CT – The Professional Women's Hockey League (PWHL) has announced that its New York franchise will call Chelsea Piers Connecticut its official home for on- and off-ice training throughout the season. PWHL New York opens training camp this week, with the inaugural season to begin in January.
"We're fortunate to operate within the esteemed environment of Chelsea Piers in Stamford that sets the standard and is the pinnacle where our team will strive to achieve their utmost potential," said Pascal Daoust, PWHL New York General Manager. "In record time, we have been able to create professional locker rooms for our athletes and coaches, set up a space for our athletic trainers, arrange an area for our equipment managers, and establish offices for the hockey and administrative/business staff to work together seamlessly. This allows us the opportunity to build and present the best possible organization to our athletes and fans."
The PWHL officially launched in August with the introduction of six original teams and the foundation to assemble rosters featuring the best women's hockey players in the world. Among the stars suiting up for New York are Olympians Alex Carpenter, Abby Roque, Micah Zandee-Hart, and the team's fourth overall draft pick Ella Shelton.
"We are absolutely delighted to welcome the Professional Women's Hockey League (PWHL) to Chelsea Piers Connecticut," said Greta Wagner, Chelsea Piers Connecticut Executive Director. "Every day, we see thousands of aspiring young athletes walk through our doors, all with dreams of becoming high school, college, and professional athletes themselves. It is a tremendous honor for us to have the PWHL New York team choose Chelsea Piers Connecticut as their primary practice home and headquarters. Having this exceptional professional women's team here will serve as a powerful source of inspiration for all our competitive athletes and hockey enthusiasts."
Chelsea Piers Athletic Club, established in Stamford, CT, in 2012, offers a unique blend of innovative athletic and fitness facilities staffed by world-class instructors, including experienced and certified youth coaches with backgrounds in the Olympics, NCAA, and professional sports. Its sports and fitness facilities encompass indoor courts, fields, tennis and squash courts, an Olympic-sized indoor pool, two ice rinks, a Ninja + Parkour Training Center, and a world class gym. Chelsea Piers provides year-round recreational and competitive team sports, offering a home to over twenty sports, youth, and adult leagues, as well as summer day camps, events, parties, and more for individuals of all ages. Within their 500,000 square-foot sports and fitness village, there is a thriving, active community that welcomes people of all abilities and ages, from beginners to professionals, and empowers everyone to achieve their personal best.
PWHL New York will call the Chelsea Piers Athletic Club home and use the rinks, private professional hockey locker and equipment rooms, and office space, and conduct off-ice strength and conditioning in both the 360-team training facility and individual conditioning and recovery in the private fitness club.