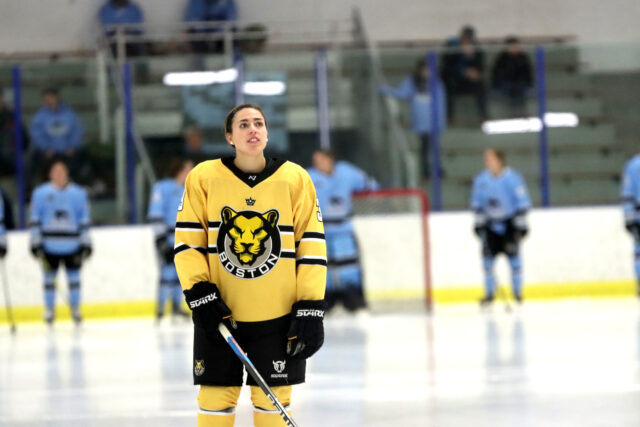 BY RANDY SCHULTZ –
Maybe someday when Olivia Zafuto's hockey career is over, she may want to consider going to work for a travel agency. The reason being is because the journey Zafuto took to get to Boston, MA to play pro hockey for the PHF's Pride is one that would make any travel agent proud.
Her hockey journey began in her hometown of Niagara Falls, NY where she began playing for the Niagara Jr. Purple Eagles organization. From there it was on to nearby Buffalo, where she played for the Nichols School girls prep team.
From there it was on to Hamilton, NY where she attended and played college hockey for four years with Colgate University.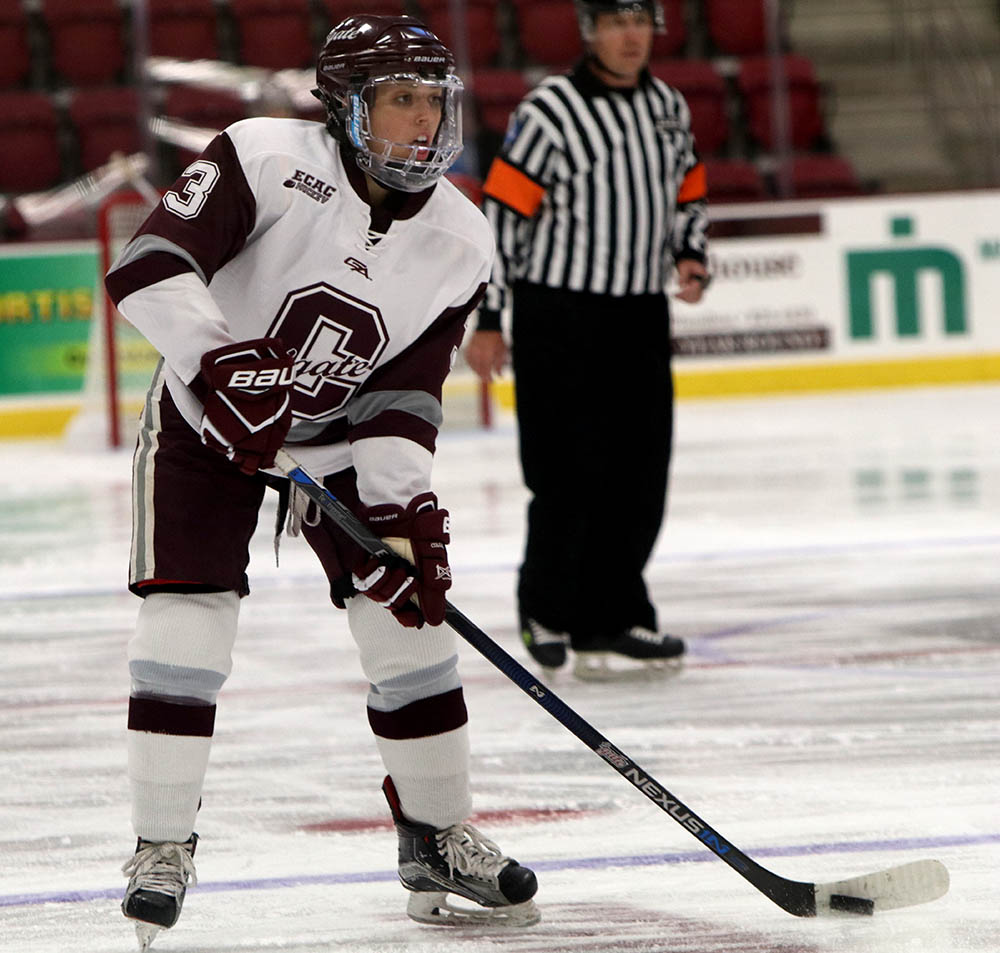 Following short stops in Buffalo and Minnesota after being drafted by teams in those cities playing in the PWHPA but never playing for either team, it was off to Europe where Zafuto played hockey for two seasons in the Swedish Ice Hockey Association.
With Women's Pro Hockey growing in the United States and Canada, why Europe?
"It was something I wanted to do," stated Zafuto, who played for the HV71 and Linkoping HC teams in Sweden. "I loved it.
"I got to travel all over Europe. The hockey over there was great.
"The way the hockey is structured, it was fun. I had teammates that were from around the world.
"I got to meet so many people from so many different cultures. It was incredible."
Zafuto admitted that the hockey over in Europe was a bit different than what she was used to over here in North America.
"The game is a little faster over here with the smaller ice surfaces," commented Zafuto, who scored the most points by a Colgate Raider defenseman in program history. "Ice surfaces were a little bigger over in Europe.
"But the styles and the way they played the game is similar to the hockey over here. There was a little more chipping and chasing over there with the bigger sheet of ice."
In general, what was women's hockey like over in Europe?
"It is very similar to women's pro hockey over here," answered Zafuto, who was named to the ECAC All-Conference team in her senior season of 2018-19. "You're fighting for a lot of the same stuff.
"It also depends on what team and what city you play for. Some are better than others.
"It's not bad. They're getting there. It can be better, though."
So how and why Boston with the Pride?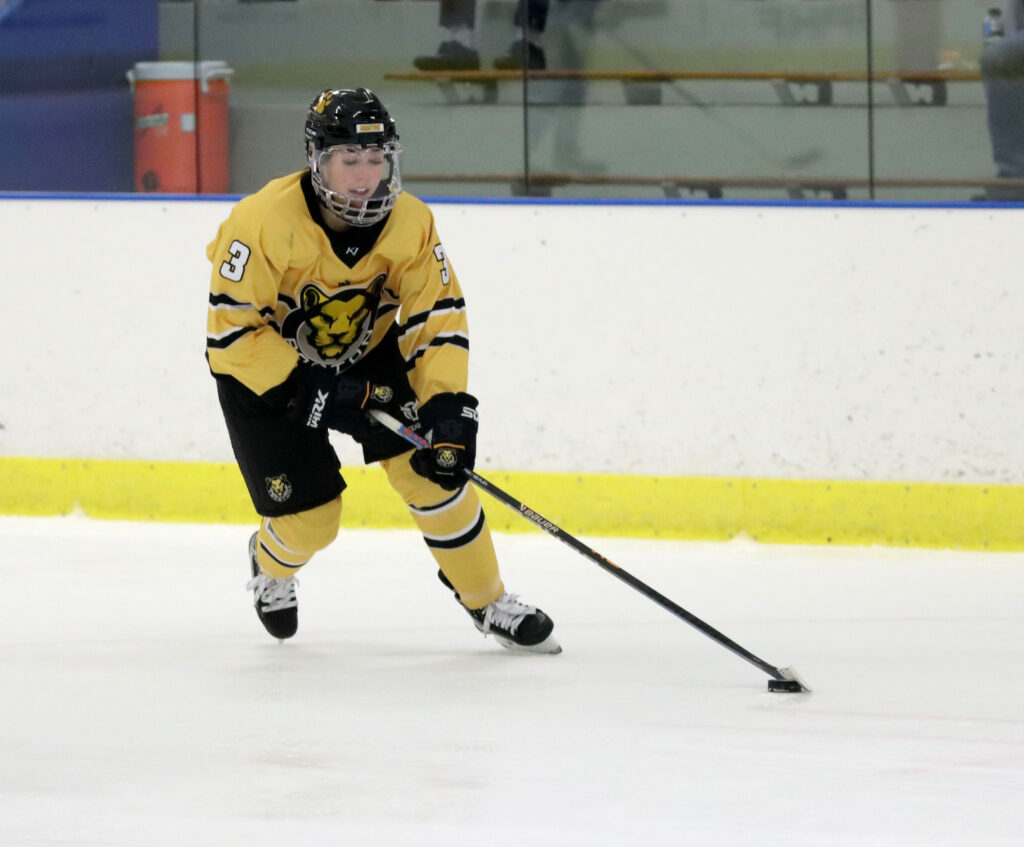 "I was debating as to where I was going to play this season," responded Zafuto. "I talked to a couple of teams in the league.
"I liked the building Boston played in and Boston is a fun city. In the end I thought it would be a great opportunity for me. I decided to go to Boston and still debated about going back overseas for another season.
"In the end I decided on Boston and playing for the Pride."
One of the first things Zafuto did after signing with the Pride was to circle the dates of December 10 and 11 on her calendar. Those were the dates when the Pride would be travelling to Western New York to play the Buffalo Beauts.
Interestingly, on both days there was a section of seats at the Northtown Center Feature Rink that was filled with a Zafuto cheering section.
"It was incredible," responded Zafuto, the daughter of Steve and Maria Zafuto. "It was actually humbling.
"It was an honor to play here in front of so many family and friends. I really felt the love coming back in here."
As a special touch, Zafuto was in the starting lineup for both games and was introduced to the fans on hand by Public Address announcer Ryan Burgess as a native of Niagara Falls, NY.
"That was a nice touch," commented Zafuto, who also has a brother. "It's always nice coming home.
"And for me, it was nice winning both games as well for the Pride."
Having experienced hockey at several different levels, what advice does Zafuto have for upcoming girls/women hockey players?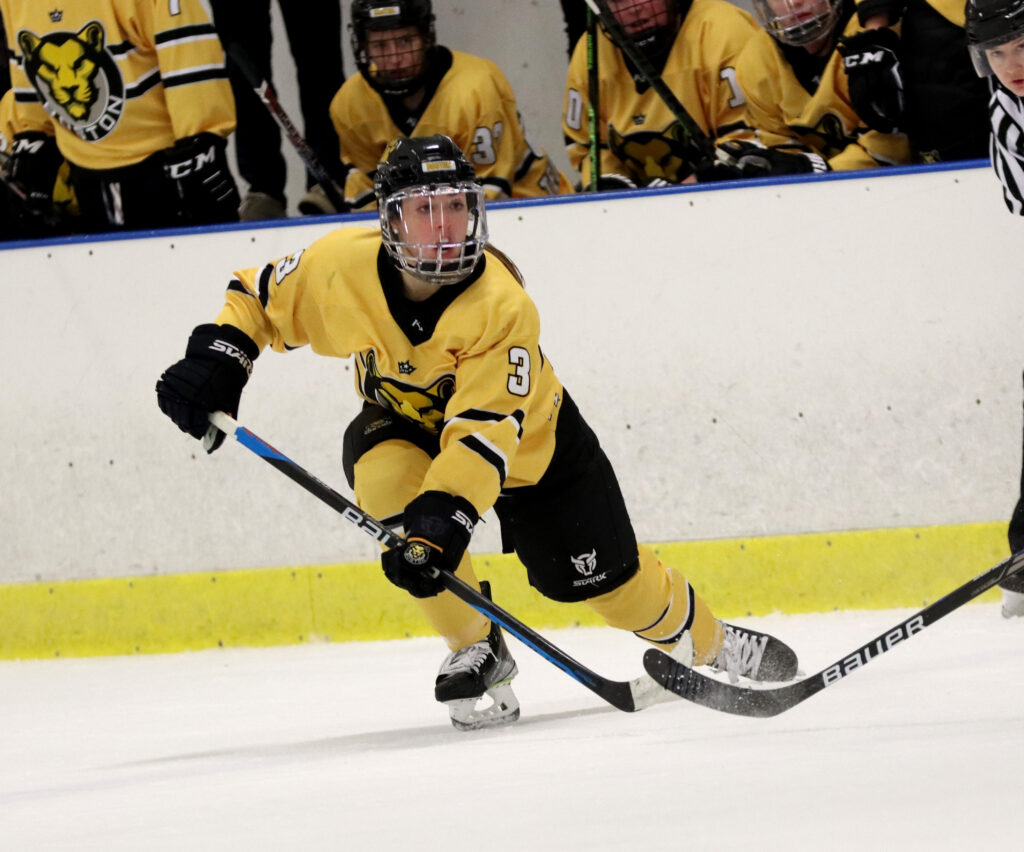 "Keep working hard," concluded Zafuto. "I love coaching younger girls who tell me that they want to play pro hockey someday.
"I think it's great that they now have something to look forward to and someone to look up to.
"Keep dreaming and keep working hard and do what you can to get to each new level of hockey.
"Women's hockey is headed in the right direction. There are still things we are fighting for.
"There is light at the end of the tunnel. We're getting there."
(Photo's by Janet Schultz Photography/NY Hockey OnLine)