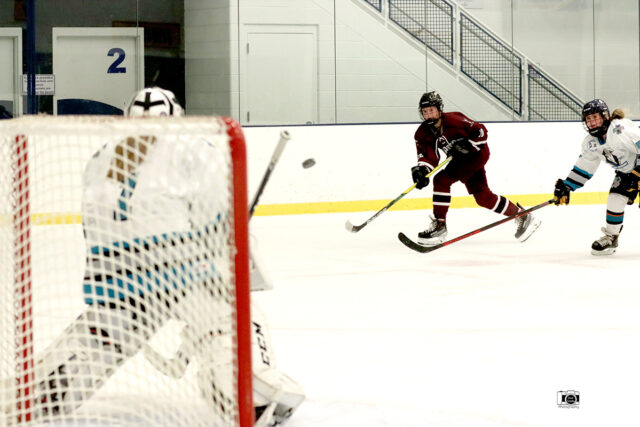 Photos and Story By Janet Schultz©
The season has been moving at a face pace. We had several hattricks, a first-win for a goalie and a couple shutouts. Throw in some postponed games, a special tournament and everyone getting ready for the holidays and it's been a whirlwind for those of us covering the sport. Nothing we can't handle and something we enjoy.
The second week of the season found the League rescheduling the LIDA vs Monsignor Martin December 8 game to February 1 at Riverworks at 7:30 p.m.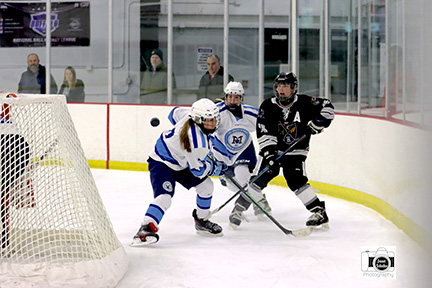 On Monday (Dec.5) HEWS faced St. Mary's of Lancaster and came away with a 2-0 shutout. Ella Buczynski got the shutout stopping all 12 shots on goal. Riley Andzel and Hannah Barrett had the goals, Barrett's unassisted.
FFLOP traveled to Niagara County and found themselves losing 5-4, giving Niagara County a 3-0 record. Sam Latini had a hattrick plus one in that game. Marina Mansfield had the powerplay goal that closed out the game. Mariela Mulready stopped 20 of 24 SOG. FFLOP's Maya Griffin and Lillah Cudney each scored on the powerplay and Goaltender Kerrigan McCarthy stopped 21 of 25 SOG.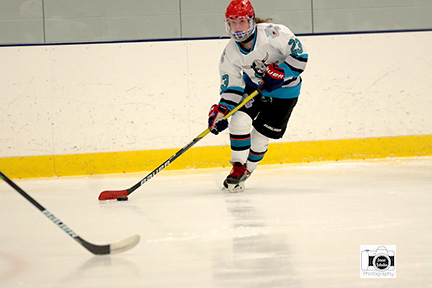 Two games on tap Tuesday night found Williamsville winning 5-3 over LIDA and KENGIL taking Monsignor Martin 2-0. The news that evening was that Anna Meyer had her first-ever win in goal stopping 16 of 19 shots on goal.
KENGIL shut Monsignor Martin out 2-0 with Carolyn Bourgeault getting the win stopping all 13 shots. Madison Flory had both goals for KENGIL.
Niagara County faced off against CASH at Northtowns on Wednesday and came away with another win. Niagara County's Madison Mallone put up the first goal, followed by another on the powerplay in the first period. No scoring in the second gave CASH a chance in the third when Jenny Wild scored. Niagara County answered back and the game ended 3-1 in favor of NICO.
With LIDA vs MMAA postponed; two other games took to the ice.
HEWSH and Williamsville played to a 6-6 tie after overtime and CASH lost 4-1 to FFLOP.
Riley Andzel had a hattrick for HEWSH and Buczynski stopped 20 of 26 SOG.
Rachael Fix took the win for FFLOP, stopping 20  of 21 SOG. Avery McDonald had the game-winning goal.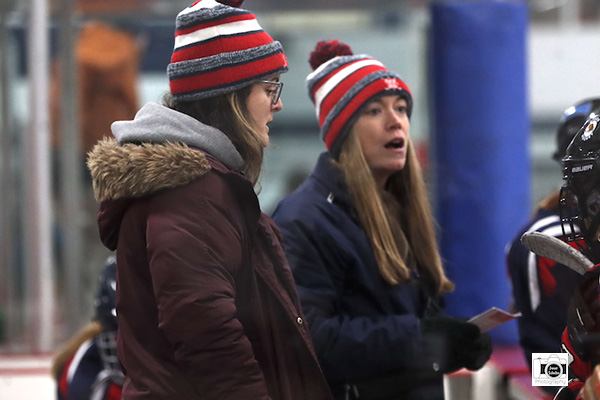 Behind the bench this week for Williamsville were assistant coaches Shauna Clair and Amanda Nolan. Head Coach Rick Hopkins was serving a penalty assessed during last year's playoffs. A player was assessed a penalty and was to serve it in her next sport in the Spring. She was unaware of that ruling and thus the ruling that she sit out two games this season, as does the Coach.
Niagara County and KENGIL arranged for two New York State teams to come to Cornerstone Arena in Lockport for the KENGIL-NC Tourament on December 8 and 9.
Skaneateles faced off against KENGIL in the first game. The host came out on top 3-1 with Isabella Shaft dropping in to goals, one being the game-winner. The third, an empty netter, scored by Emiliana Cassillo. Goaltender Samantha Horne got the win stopping 29 of 30 SOG. For Skaneateles the lone goal was scored unassisted by Lily Kennedy in the third period. In goal for the Lakers, Isabelle Wells, who stopped 33 of 35 SOG.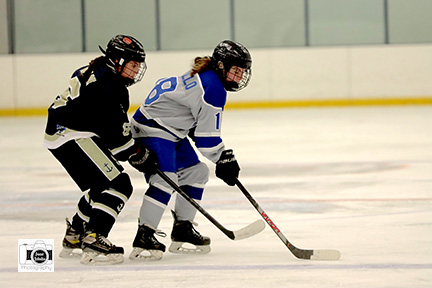 Game two reversed the scenerio with the host team, Niagara County, losing to Clinton 6-1. It seemed like the entire Clinton team was dropping in pucks with the game-winner scored by Kelsey Fuller. Alexa Thompson had two goals, including a powerplay goal. The others came from Alexa Thompson, Drew Kopek, and Gretchen Grimm. Kopek had two goals, including a short-handed goal. Elizabeth LaPointe took the win in goal stopping 17 of 18 SOG. For Niagara County is was Madison Mallone with the lone goal.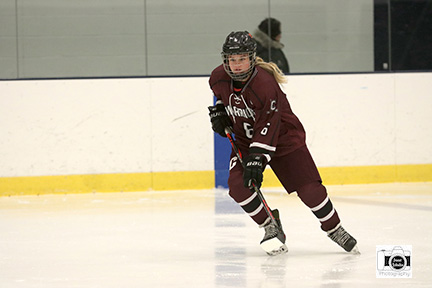 Game 3 featured KENGIL against Clinton. This game went to a 1-1 tie, overtime and a shoot-out with KENGIL winning the shootout. Final 2-1.
Game 4 found CASH coming to the plate due to the early departure of Skaneateles. NICO won 7-1 with Sam Latini getting a hattrick and Kennedy Ruest stopping 10 of 11 SOG. Maya Adimey had the lone goal for CASH and Ella Celej stopped 26 of 33 SOG.
The series ended with KENGIL declared the 2022 KENGIL/NC Tournament victor and Week 2 comes to an end.
Here are a few photos from the Week! Full Galleries and purchase information can be found at www.smugmug.com under Janet Schultz.