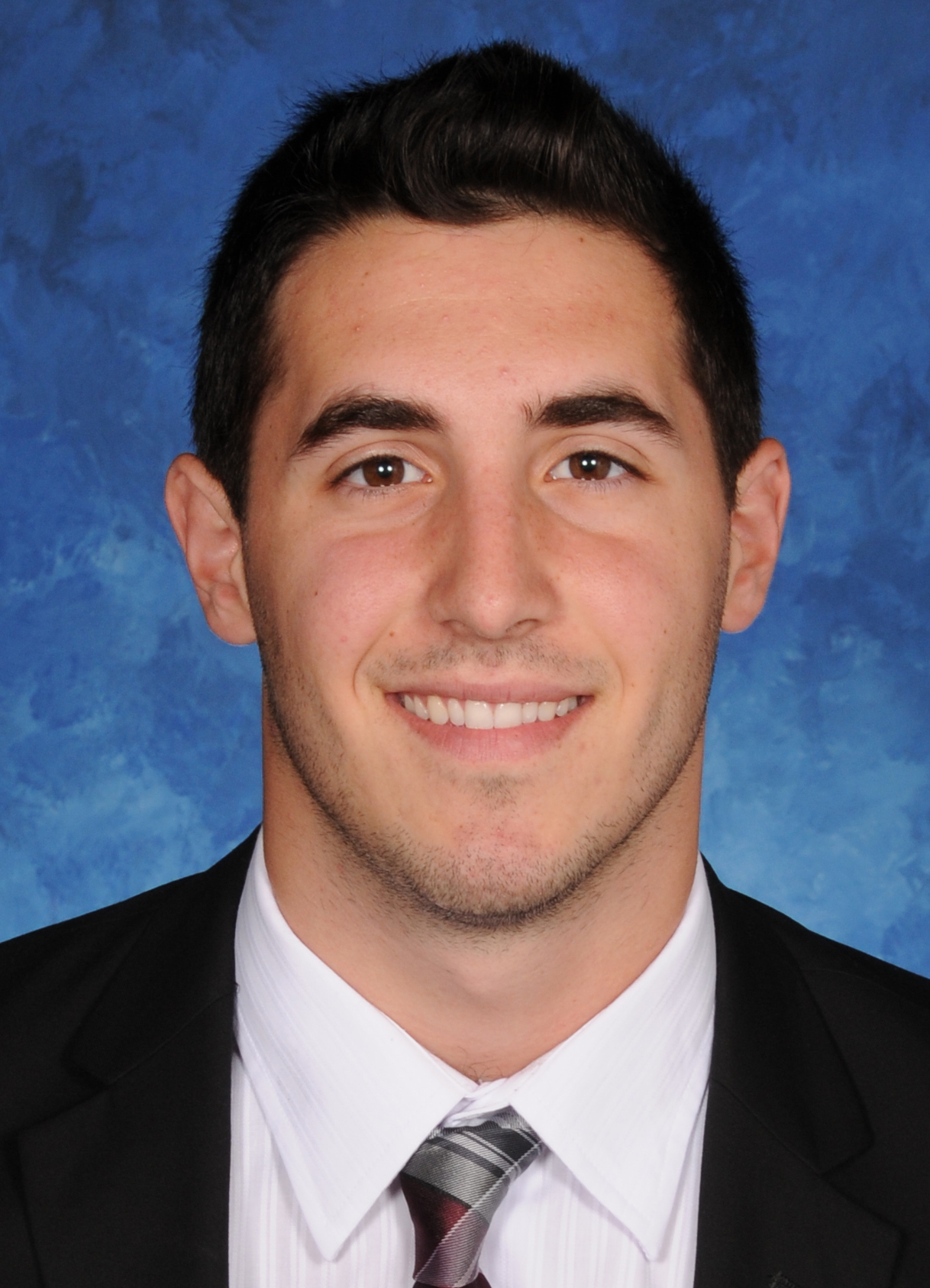 NEW HAVEN, Conn. – Union completed a weekend sweep of league road games with a 3-1 victory over Yale Saturdayevening. Coupled with a 7-1 win over Brown on Friday, the Dutchmen earned four points in the ECAC Hockey Standings, moving from tenth to seventh place.
Union and Yale played a tightly-contested game that produced no scoring until late in the second period, when Union's Daniel Ciampini scored twice in span of 39 seconds.
Max Novak set up the first goal, stripping the puck from a Yale player at the blue line, then dropping a centering pass to Ciampini, who finished a wrister in the slot.  Ciampini followed with his team-leading ninth goal of the season, deflecting a shot taken by Ryan Scarfo.
Union increased its lead to 3-0 just 57 seconds into the third period on Matt Wilkins' fifth goal of the season. Mike Vecchione assisted on the play to extend his points streak to six games.
Alex Sakellaropoulos made 28 saves in his fourth start of the year.  His shutout bid ended at 2:07 of the third period on a rebound shot from Chris Izmirilian.  The goal ended Union's shutout streak at Ingalls Rink at 111 minutes, 45 seconds, a stretch spanning three games.
Union has a two-week break from games for the holidays, before returning to the ice for the inaugural Frozen Hockey Classic, hosted by UConn (Dec. 27-28) in Bridgeport.