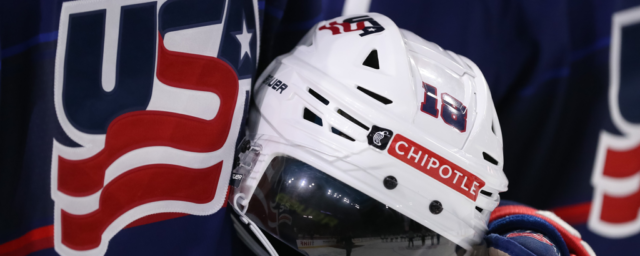 Team USA skates to 4-1 victory over Canada to claim back-to-back tournament titles
OSTRAVA, Czechia – Declan Farmer (Tampa, Fla.) tallied a hat trick to help the U.S. National Sled Hockey Team to a 4-1 victory over Canada to win its second consecutive IPH Cup title at Ostravar Arena. 

"We talked going into tonight about having a team-first mentality," said David Hoff (Bottineau, N.D.), head coach of the U.S. National Sled Team. "The leaders on this team have set the standard, and overall, it was a great team effort."

The win marked Hoff's 50th career victory as head coach. Farmer opened the scoring just 31 seconds into the contest, wristing the puck from the corner into a crowd of players out in front of the net, ricocheting off a defender and in.

With four minutes to go in the opening period, Jen Lee (San Francisco, Calif.) made a sprawling save to hold the U.S. lead. At the 4:25 mark of the middle stanza, Malik Jones (Aurora, Colo.), Josh Pauls (Green Brook, N.J.), and Farmer raced down the ice on an odd-man rush.

Jones attempted a pass across the slot, but it was redirected off a Canadian defender and into the net, putting the U.S. up 2-0. Farmer extended the Team USA lead to 3-0 with 1:29 to go in the second, blasting home a wrist shot from the right circle for his second tally of the game. 

Canada's Tyler McGregor cut the U.S. lead to 3-1 to start the third period, scoring on the power play 3:34 into the frame.Farmer picked up an empty net goal to put the U.S. up 4-1 with 1:29 remaining for the final tally of the game.

NOTES: Jack Wallace (Franklin Lakes, N.J.) was named U.S. Player of the Game… Team USA outshot Canada 32-6… Team USA was 0-2 on the power play, while Canada was 1-2.