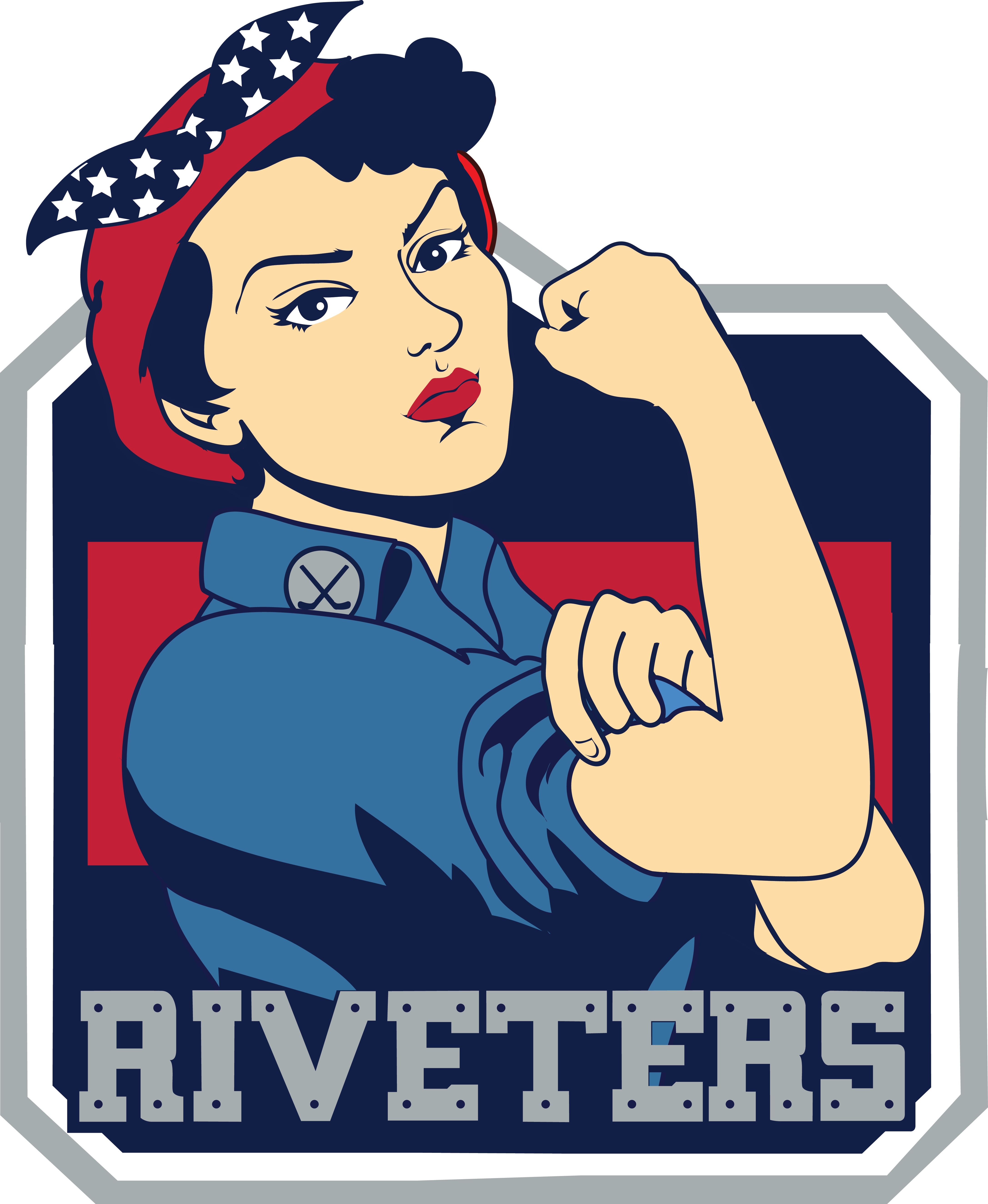 Boston & NY Set For Skate This Weekend
World Champions and Olympic Silver Medalists Kelli Stack and Erika Lawler headline dozens of women attending NWHL Training Camps in both Boston and New York City this weekend.
The events signify the first official events for both the Boston Pride and New York Riveters – half of the participants constituting the newly formed league.
Hockey in Boston is familiar for Stack, who spent four years playing for Boston College before graduating as the Eagles all-time leader in points (209) in 2011. The Brooklyn Heights, Ohio, native is also an eight-year veteran of the U.S. Women's National team, winning three IIHF World Championships and two Olympic Silver Medals during that span.
The right-handed center is excited to continue her playing career in Boston and earn a living in the process.
"Now that there is a paid league in place, I can continue my hockey career and not worry as much about being able to pay my mortgage," Stack said emphatically.
This weekend's camp, being held in Wilmington, marks a new beginning not only for Stack but also professional hockey in Boston.
"The camp this weekend will showcase the great talent that female players have," Stack said proudly.
"The sport is immensely popular in New England, so hopefully we will be able to draw fans from all over the region. I am excited to see the potential this new opportunity offers, both for the players and the fans as well."
NWHL Commissioner Dani Rylan, a former Northeastern Husky in her own right, is keenly aware of the value that stars such as Stack and others can bring to the league.
"Kelli Stack is one of the elite players in the women's game and we'd be thrilled to have her as a member of one of our flagship franchises," said Rylan.
"We want the very best product on the ice and that's precisely what Stack and others will bring."
In New York, a similar scene is playing out for Erika Lawler.
Lawler boasts a proud resume: three NCAA titles with Wisconsin along with two World Championships and the 2010 Olympic Silver medal with Team USA.
But unlike Stack, Lawler has found herself out of the game of hockey – playing wise at least – since 2013.
Lawler spent most of her career devastating defenses with her diminutive size and speed. Knowing she has plenty more to give to the game, the Fitchburg, Massachusetts, veteran wishes to reach the elite level once again.
"For this skate, my goal is simple. I want to just reintroduce my body to the game," Lawler said. "In these situations your brain seems to think on a higher level than your body can react, and that's challenging, but a part of me is also excited for the league to kick off."
Lawler, who took time away from the game to pursue a career in marketing and sales, knows the league not only benefits players like her, but also recent graduates.
"The NWHL is what the sport of women's hockey needs right now for sustainable growth," Lawler explained."
"Players shouldn't be peaking that young. I believe there is a huge opportunity to keep pushing and developing the post-graduate talent pool and that's why the NWHL is exciting for players."
Besides attempting a roster spot with the Riveters, Lawler will serve an additional role inside the NWHL as the player union president.
"I want players to have a strong voice in the growth, development and direction of the league," Lawler said of her organizational role.
"Players are the product, they are the engine, they are a critical part of the NWHL's success and I want to help establish a culture where players feel valued and empowered to take women's ice hockey unprecedented heights."
Rylan believes Lawler bring exactly what the league needs right now.
"Erika is the perfect blend of hockey talent and experience that the NWHL needs to establish a strong product and organization," said Rylan.
"Her on-and-off ice contributions will be enormous."
Lawler and several others will skate at the Twin Rinks Eisenhower Park in East Meadow, New York, while Boston participants will participate at the Ristuccia Arena in Wilmington, MA.
"Boston and New York are ideal for NWHL franchises," said Rylan.
"The Pride and Riveters will only add to the hockey tradition in these markets, if not bring it to another level."
Next weekend, Buffalo and the HarborCenter will host the final training camp on the schedule.
For more information on the NWHL or its camps, visit NWHL.co