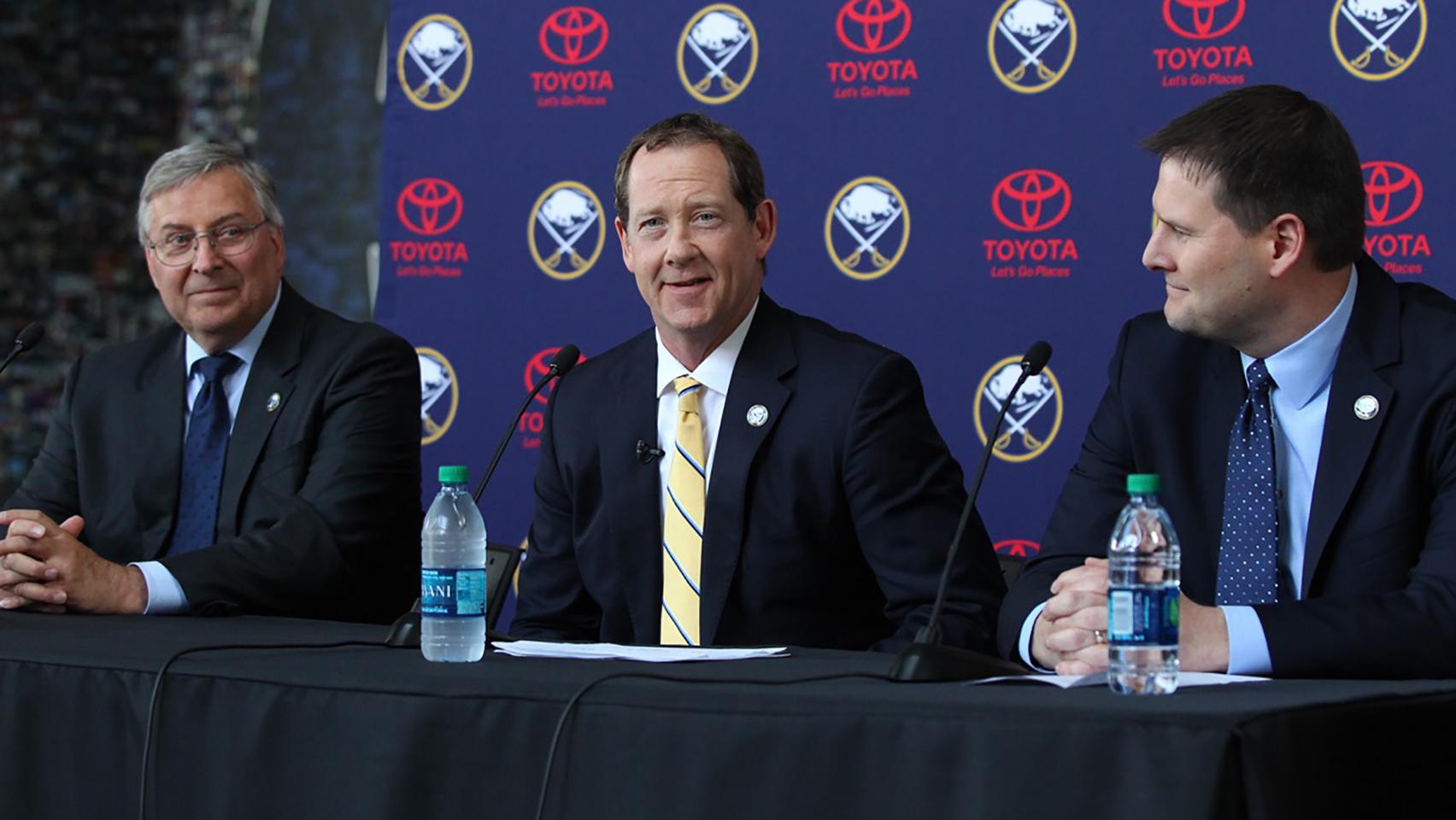 The New York Rangers named Phil Housley as associate head coach on Friday.
They also hired Michael Peca and Dan Muse as assistant coaches on new head coach Peter Laviolette's 2023-24 staff.
Housley, 59, was head coach of the Buffalo Sabres for two seasons, compiling a 58-84-22 record from 2017-19.
The Hall of Fame defenseman most recently was an assistant coach with the Arizona Coyotes from 2019-22. He was an assistant under Laviolette with the Nashville Predators from 2013-17.
Peca spent the past two seasons as an assistant coach with the Rochester Americans of the American Hockey League. He was a member of Laviolette's coaching staff with the Washington Capitals in 2020-21.
Muse served as head coach of USA Hockey's national team development program for the past three seasons. He was also on Laviolette's Nashville staff for three seasons.
The Rangers hired Laviolette on June 13 to replace Gerard Gallant, who was fired after a first-round playoff exit.
(Housley Photo By NY Hockey OnLine Taken in 2017)