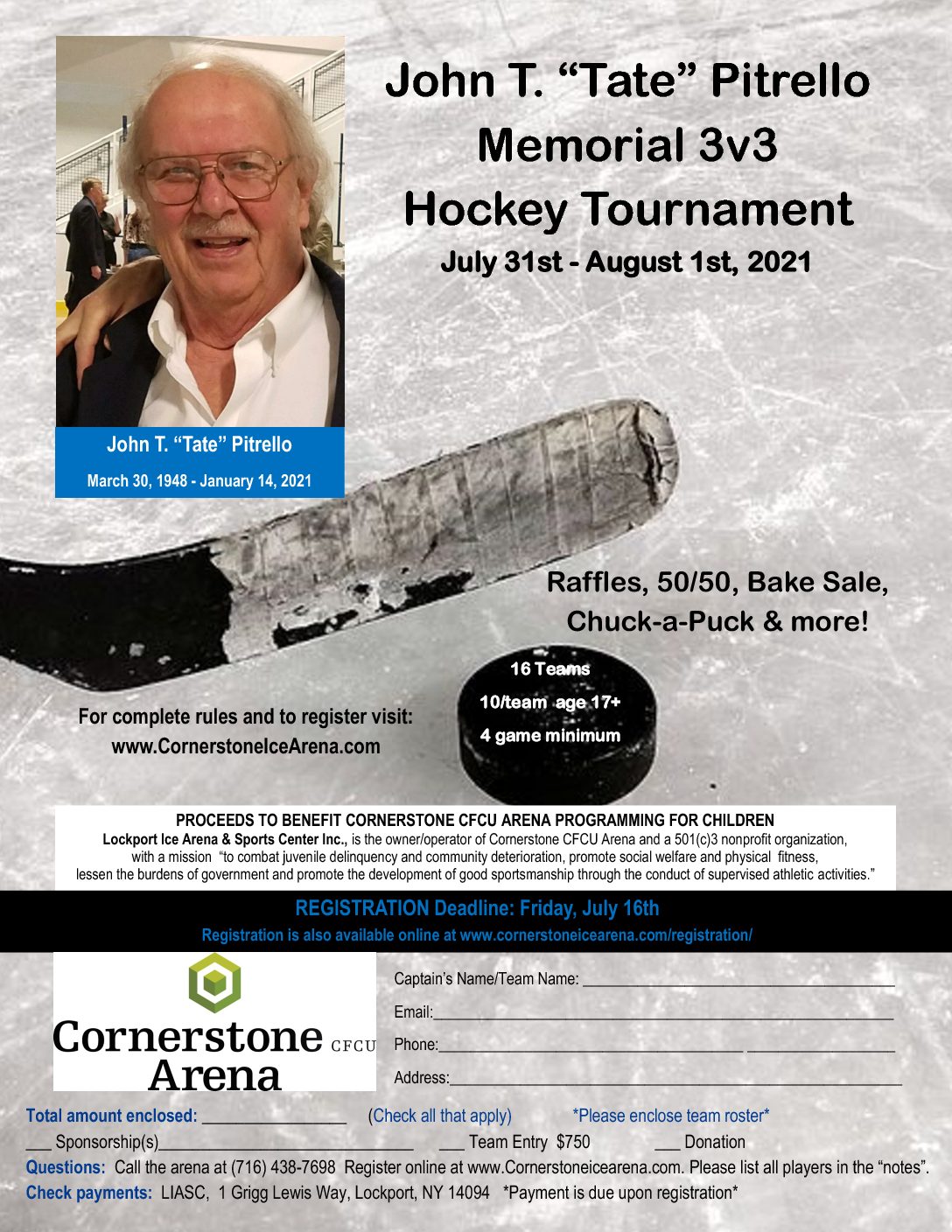 BY RANDY SCHULTZ –
You would be hard-pressed to find a guy who loved hockey and the City of Lockport, NY more than John P. "Tate" Pitrello. He would do anything for anyone without expecting anything in return.
Pitrello loved the Lockport Cornerstone Arena and served on its board of directors from its inception. He would come over to the arena and simply watch the kids playing hockey.
Pitrello especially loved the fact that he was a part of making it a reality in his hometown. Unfortunately, Tate left us on January 14, 2021.
But in his memory and honor, the first annual John P. "Tate" Pitrello Memorial 3-on-3 Hockey Tournament has been organized. It will be held at the Cornerstone Arena from July 31st to August 1st.
Teams can register online, by mail or at the Arena. They are asked to provide a roster when registering their team.
16 teams with 7 to 10 skaters per team will be allowed into the tournament. Age allowed will be anyone 17 or over.
Each team participating will receive two pizzas and drink chips to The Penalty Box restaurant, located inside Cornerstone Arena.
Proceeds from the tournament will go to benefit Cornerstone CFCU Arena Programming For Children. Registration deadline is Friday, July 16.
For further information, contact the Arena at 716-438-7698.