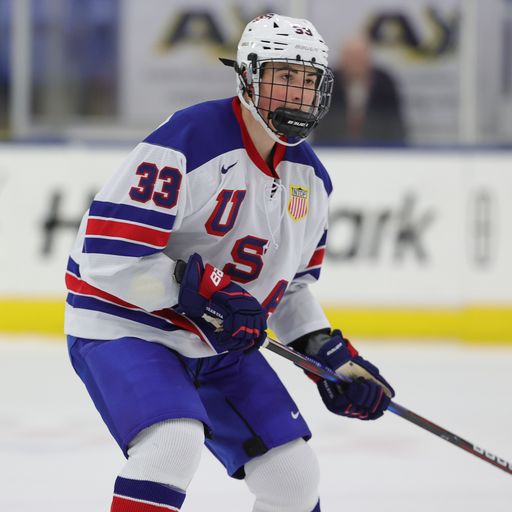 By Warren Kozireski —
You have to scroll down a bit on the U.S. National Team Development Program stat sheet to find Drew Fortescue's name, but that doesn't bother him in the least.
The left shot defenseman stands 6'0" and 167 lb. and has developed a reputation as a stay-at-home, shutdown style player and that has earned him a trip to Hockey East and Boston College next fall.
"I just try to play a simple game and move the puck up to skilled forwards quick, so I think the simpler I play the better, especially against the tougher, bigger, stronger, faster guys.
"I've always played simple and I think it's gotten me to where I am today. I was never the most skilled guy, but a good IQ and moving the puck up ice is my best asset. I think it goes a little under the radar, but I just want to continue to keep doing that and I think it will pay off in the end I hope."
Though defense-first minded, Fortescue does see time on the second power play unit for the U-18 team and had nine assists over the first 23 games this season.
He is a product of the Mid-Fairfield Rangers system and also spent time with Don Bosco Prep over two seasons.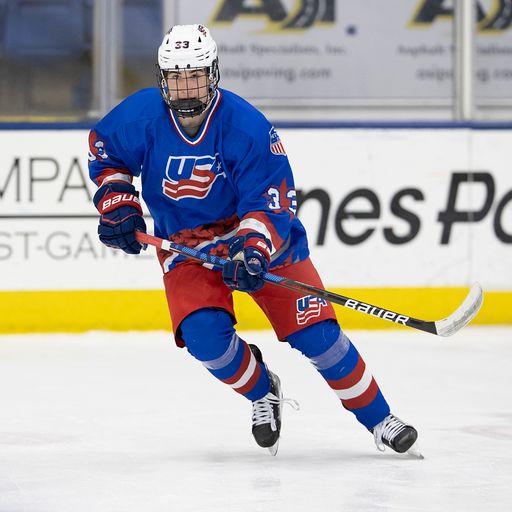 When I got to Mid-Fairfield I think about six years ago, (he was) just a normal player, but with the training and dedication he has he's taken huge steps for him to get better and right now he's one of our better players," past and current teammate Ryan Fine said.
Fortescue will be joined by teammates Gabe Perreault, Will Smith, Ryan Leonard, Will Vote and Aram Minnetian next season with the Boston College Eagles.
"All of them are good players, so I'm just excited to go there with them. When I went and visited, I fell in love with the campus…and knew that's where I wanted to go."
Before Fortescue begins his collegiate career, he will likely be selected this coming June in the NHL Entry Draft held in Nashville. The preliminary list in October had him as a "B" prospect, which equates to a second or third round selection.
But like many, it's way too soon to be thinking about that now.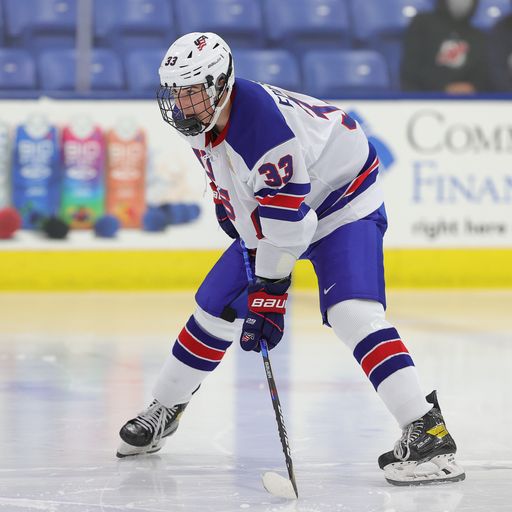 "I think it's a little far away—I try to keep it off my mind and just go day-by-day, work hard every day and not think too far ahead. I don't think the list means too much; I just have to keep playing the way I do and hopefully it will help in the end."
(Photos Provided by USNTDP)