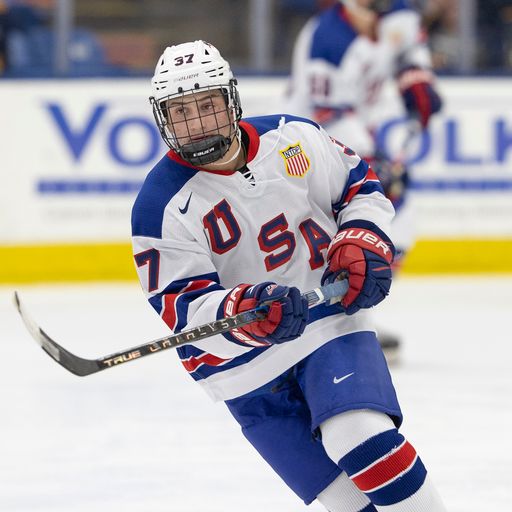 By Warren Kozireski —
U.S. National Development Team Program forward and southern Long Island native Ryan Fine is on the pre-season list issued by Central Scouting of players to watch for the 2023 National Hockey League Entry Draft to be held in Nashville in late June.
But he is focused on the success of his team as the schedule turned to December.
"For me and I know a bunch of the other guys (on the team) we try not to keep it on our mind, but obviously that will come up as we see stuff," Fine said in late-November. "Try not to pay attention to it and focus on the present.
In his second year with the national program, the 5'7", 177 lb. right shot is seeing time on the second power play unit on the point and had a combined 11 goals and eight assists over the first 30 games played against college competition and in the USHL.
His eighth goal of the season was typical as he stood at the side of the net and scooped up a rebound.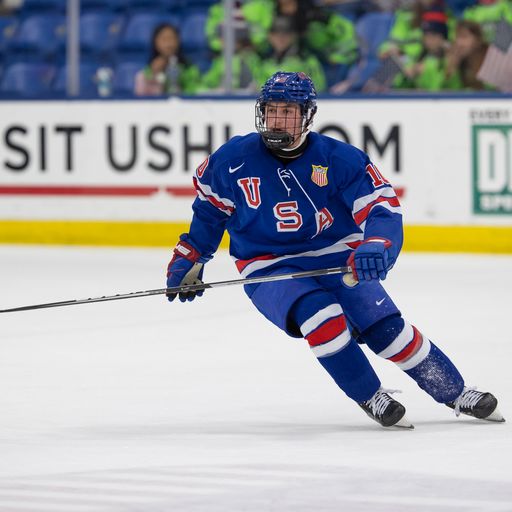 "I think me and my linemates have found our role on the team; we're a checking line and I think we're capitalizing on our chances. Being around the net, good things happen."
About his role on the blueline on the power play, "it's been changing; right now, I think we're doing really well so it might stay that way for a little bit. It feels good to be trusted there."
Fine spent three season with the Mid-Fairfield Rangers and split parts of the last two seasons there with Don Bosco Prep. With Mid-Fairfield, he played with current USNDTP teammate and defenseman Drew Fortescue, who appreciates the help in his own end.
"He's a really skilled forward, he plays hard and he's plays very well defensively and I think that's what helps him most is he's always there helping us breakout pucks at center and he's been putting up the points recently," Fortescue said.
Fine originally committed to Boston University, but now will attend Harvard this coming fall.
"It was a long time ago that I made the commitment to BU—I think it was four years ago now—and I think education played a huge role in that. I need to do something after hokey, so having that as a plan is big for me. Something with Business hopefully, I find that to be really interesting.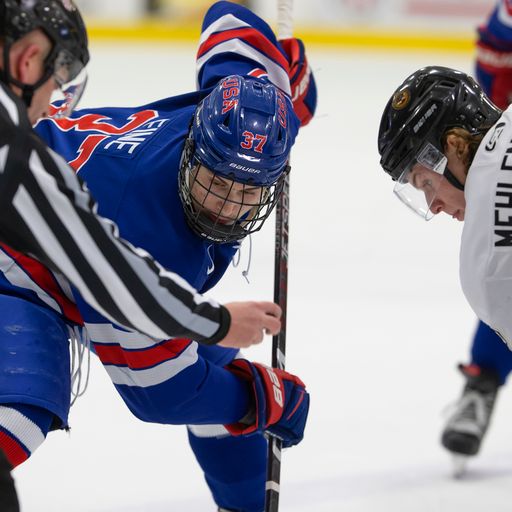 "And the coaching staff was very welcoming and I thought that it would be a good place for me to go."
Although he may not want to look ahead as far as the NHL Draft this coming summer, Central Scouting will be coming out with their mid-term rankings in January. Everyone takes a look to see how they measure up in scout's eyes.
Fine was rated a "C" prospect on the pre-season list, which translates to a fourth-round selection or later. We will wait and see if he moves up to a "B", which would project as a second of third rounder.
(Photo's provided by US National Development Team)