Geoff Peters Joins Team NEHDA. Drafted in the 2nd Round by the Chicago Blackhawks in 1996, Peters went on to play 10 years of professional hockey in the AHL, IHL, ECHL and the Canadian National Team Program.

Geoff lives and works in the Buffalo, NY market and is very excited to join the NewEdge Hockey Development Academy team.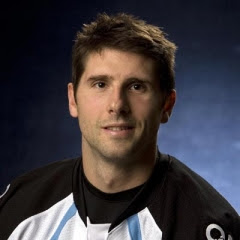 Geoff Peters / Professional Development Team
NewEdge Hockey Development Academy
Buffalo & Rochester, NY

"NEHDA's training is the best stuff I have seen in some time and I am excited to be part of the #1 hockey development company in NYS."
Geoff will play a role in NewEdge Hockey Development Academy's Elite Development Programs, College Prep Programs, and Variable Overload Training Programs.