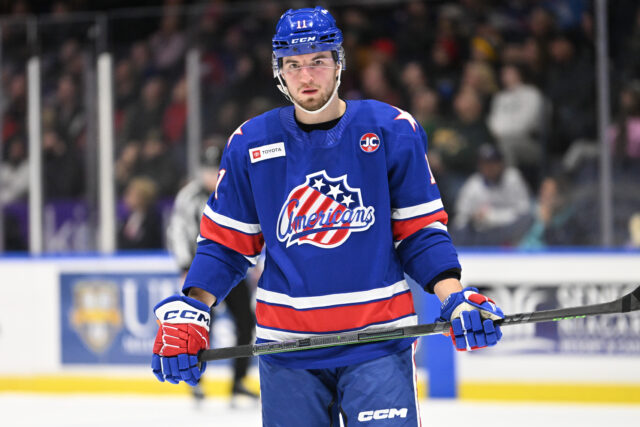 By Warren Kozireski —
Keeping your dream alive despite being overlooked multiple times can be difficult, but Rochester forward Lukas Rousek is the role model for putting your head down and continue to work for that opportunity.
Passed over not once, but twice in the NHL Entry Draft as an 18 and 19-year-old, the Czechia native finally was selected in 2019, but not until the sixth round. He arrived in North America last season, but sat out for the entire first half due to a ACL and meniscus injury to his right knee.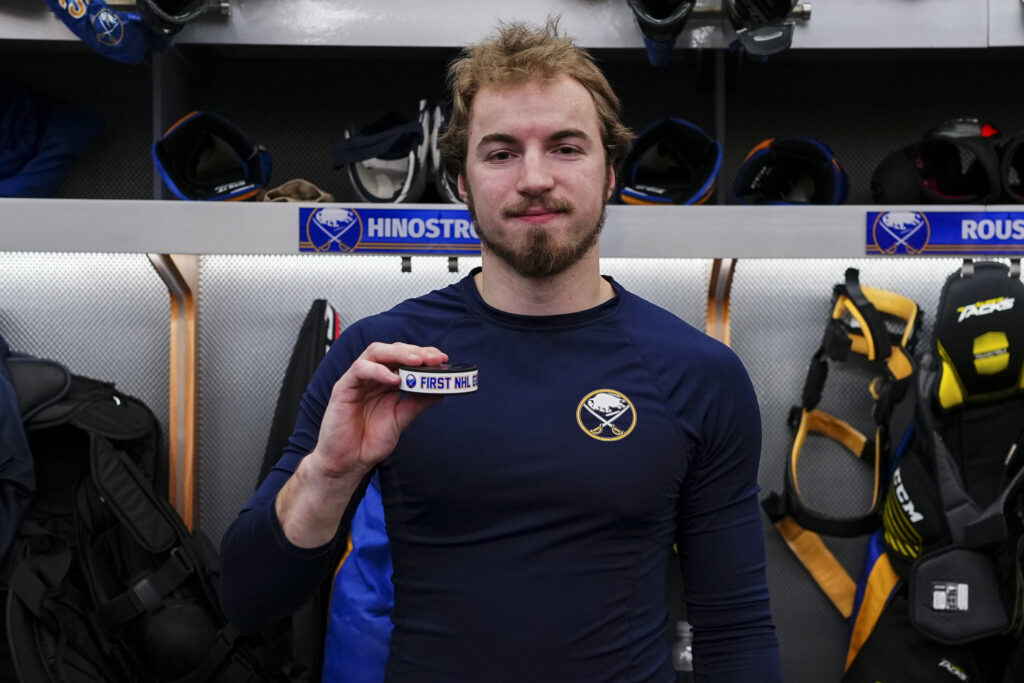 New country, new teammates and a new language was again difficult, but Rousek continued to work on his recovery—sometimes alone. Things began turning around late last season as he found a role on the fourth line for 19 games for Rochester and he began to show what he could do with two goals and six points over ten playoff games.
Fast forward to this season and, in his last 13 games with Rochester, the 5'11", 172 lb. winger had four goals and ten assists and is tied for the team lead in points with 50. He was called up after the March 24th game in Rochester, participated in the morning and pre-game skate in New York, was sent back to Rochester and Played Sunday afternoon before being recalled to Buffalo. The dream became reality as Rousek scored a goal on his first NHL shot and became the first Sabres with at least one goal and one assist in his debut since 1999 when Maxim Afinogenov did it.
"It's a good moment for me; coach told me I (was going) up and to get to Buffalo," Rousek said. "They held the plane for me and we fly to the Islanders. Morning skate and I went out before game but couldn't play because (Tage) Thompson was ready to play."
"His body of work in the last three or four months," Rochester head coach Seth Appert responded as to why Buffalo decided to call Rousek up. "This is his first full year because he barely played last year. His commitment to winning puck battles, being good defensively, backtracking and those things went to here (motioning with his hand around head level). He's hard on the puck now, taking hits to makes plays and, his skill is immense as you see. His mind is elite and I think he earned that (the recall).
"There is a wonder in our mind with Rousek, because of his intelligence, would he look better (in the NHL) playing with all that intelligence on the ice. You don't know until you go."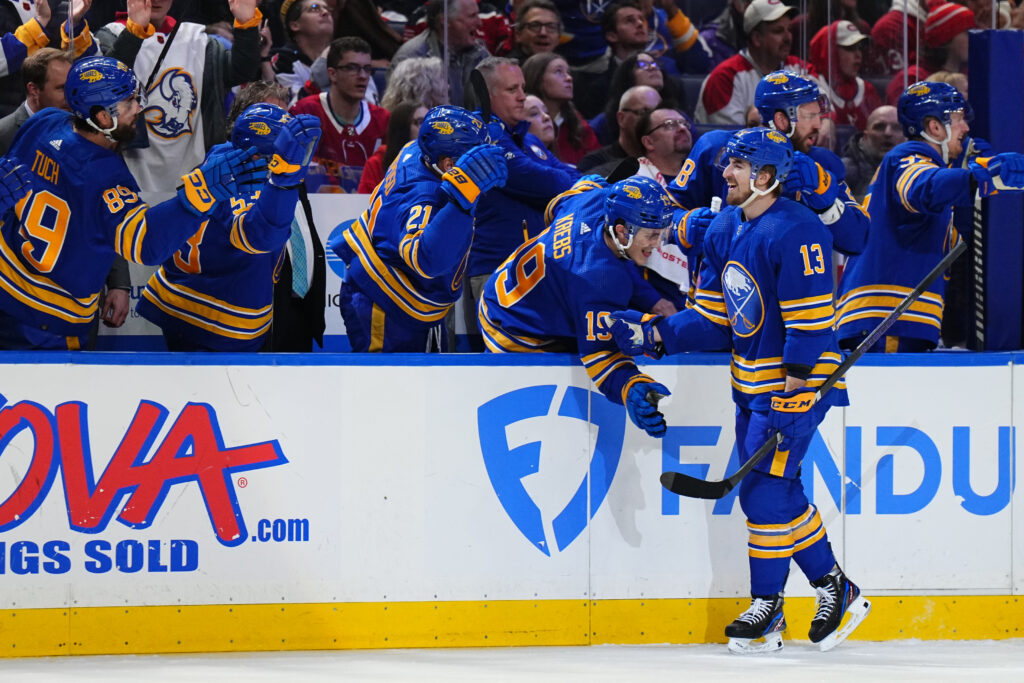 "I'm feeling so much better this year," Rousek said. "Last year I didn't play for five months…but we kept going and it was a hard push in the playoffs. (The playoffs) helped me a lot with the adaptation to small rink and faster hockey.
"I think I'm playing good now and every game I play better.
As for staying motivated despite being passed over for almost three drafts?
"It is a bit (of) motivation because the first two years I wasn't drafted and third year (not) drafted until the sixth round, so I was surprised to even get the chance…so I'm happy to be here."
And making the most of it.