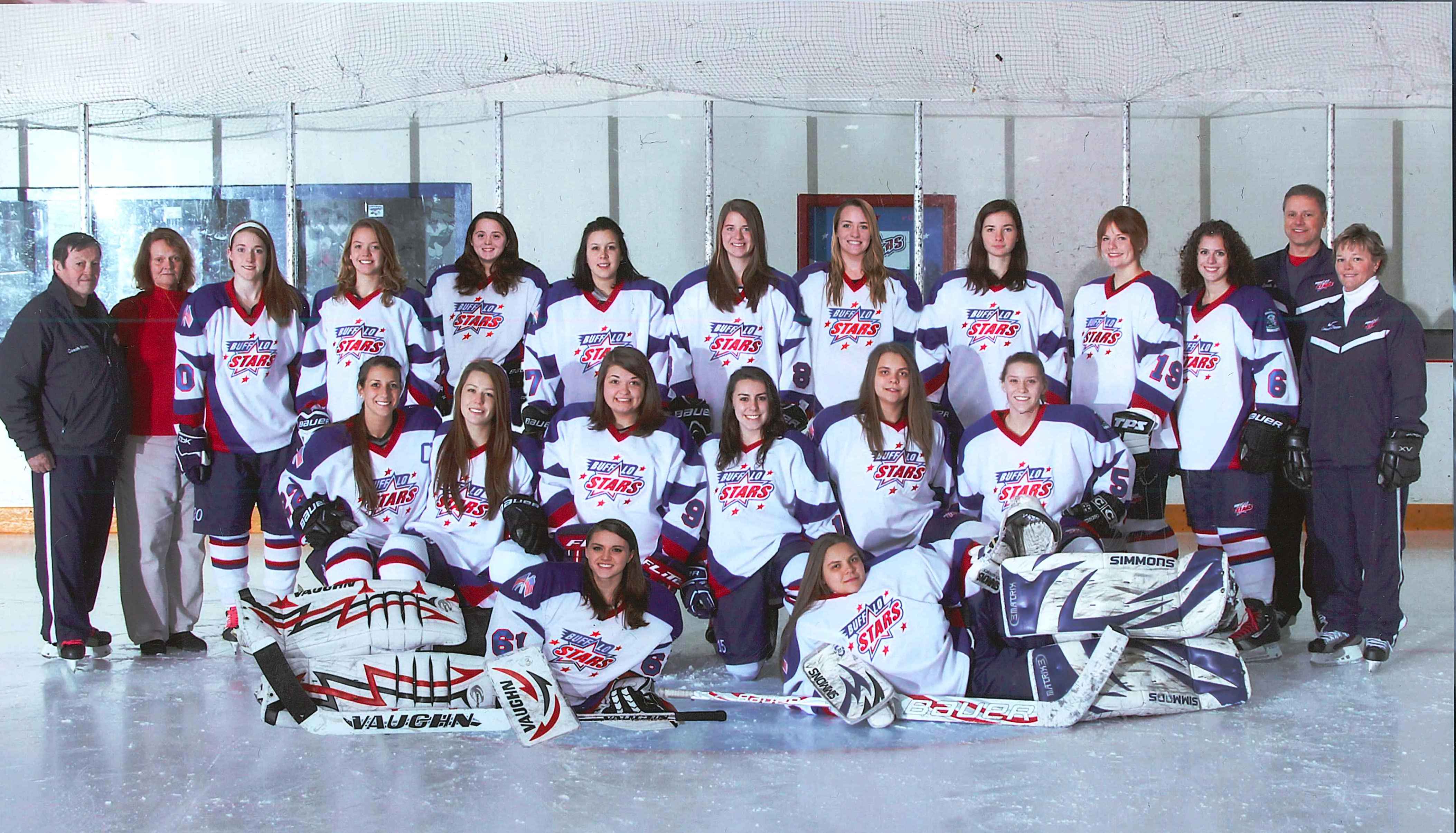 On Sunday February 17th the Buffalo Stars Girls 19U faced theWest Seneca Wings in a winner take all final match of season for the Great Lakes Girls Hockey League and place 1st in the West for the New York State Championships being held in Chazy, NY March 8th -10th.  
Bernadette O'Connell of Stars scored her 1st of the game just 1:23 into the game.  West Seneca came back and tied the game up 4 minutes later.  The score remained tied at 1 until mid way through the 2nd when O'Connell gave the Stars the lead, 14 seconds later the Stars were up by 2 when Marissa Janiga netted a shot from the top of the faceoff circle. 
Once again the Wings would come back hard and put Buffalo on their heels when the Wings scored just a minute after Janiga's goal. Buffalo continued to work hard and the effort paid off when O'Connell scored her 3rd of the game with 1:06 left in the 2nd Buffalo added another 10 seconds later when Lindsey Shubbuck found the back of the net.   Shubbuck found the net again 3 minutes into the 3rd. 
With the 6-2 win Buffalo won the league by 2 points and secured 1st place in the West for the State Championship.  Buffalo heads to Brantford, Ontario this coming weekend for the 32nd Walter Gretzky Tournament.
Visit the Buffalo Stars on line at: www.buffalostars.com
SUCCESS IS A MARATHON: ONE SHIFT AT A TIME