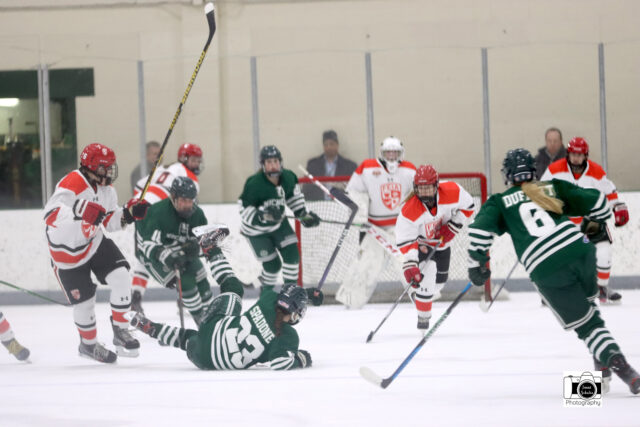 BY RANDY SCHULTZ –
The Nichols School Girls Prep Hockey team defeated the Fort Erie U18AA Falcons, 5-1, Friday night at the Nichols Ice Rink.
Nichols opened the scoring mid-way through the first period, taking a 1-0 lead over the Falcons on a goal by Molly Duffett.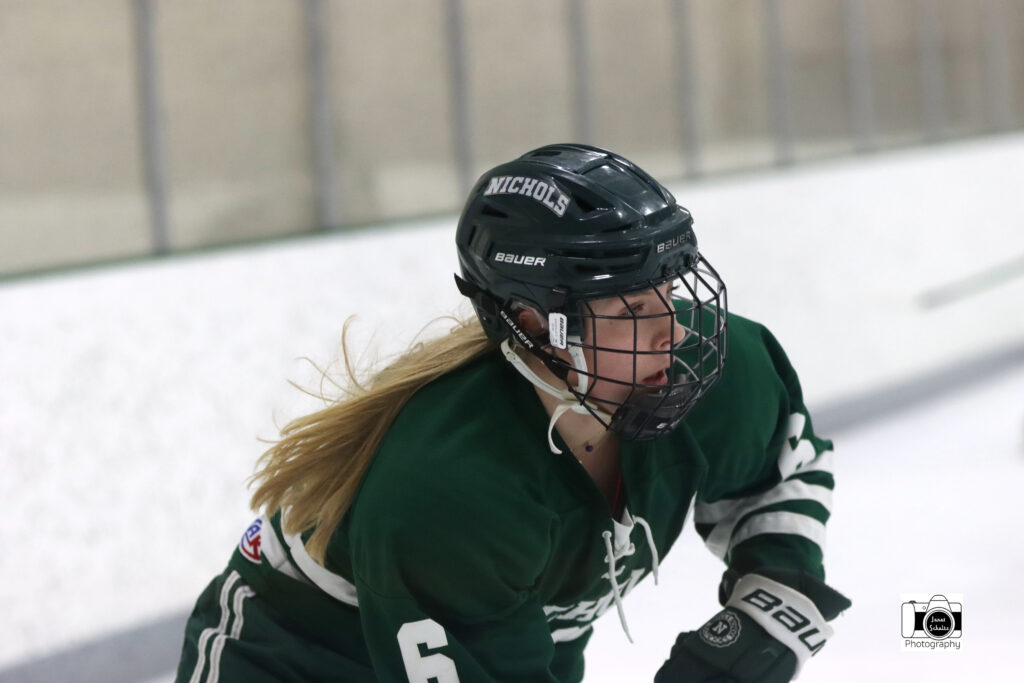 The Vikings opened their lead to 2-0 early in the second period on a goal by Kylie Nolan. They increased their lead to 3-0 less than a minute after scoring their second goal thanks to a goal by Julia Peters.
Late in the same period Nichols upped their lead to 4-0 on a goal by Kiersten Smith.
The Vikings increased their lead to 5-0 early in the third period on a goal by Seina Spadone.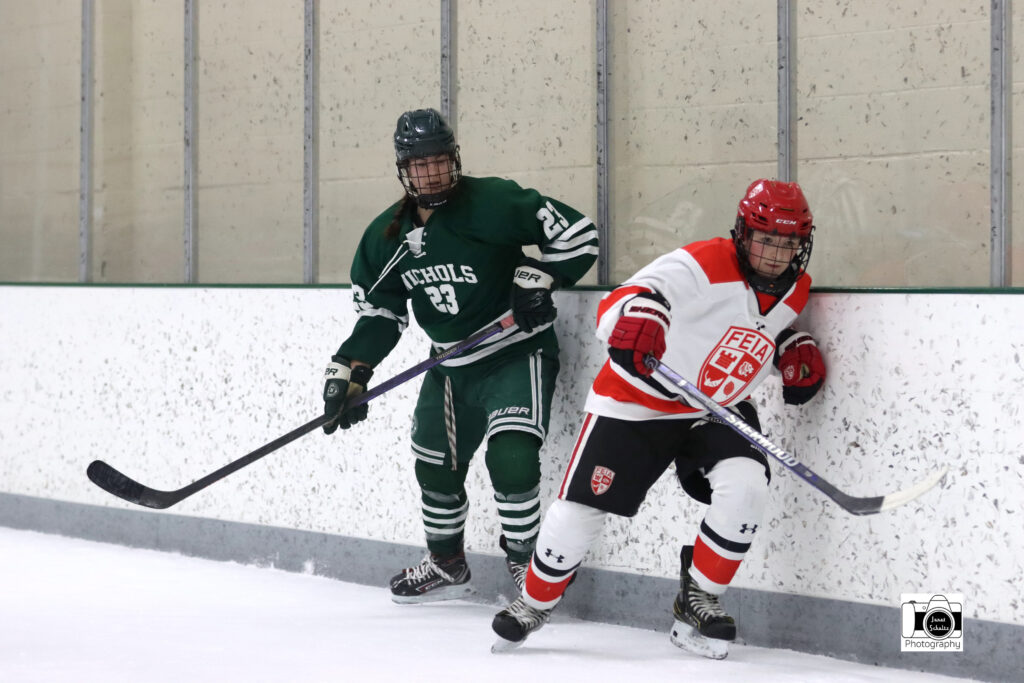 The Falcons finally beat Nichols goalie, Brynn Bacak, late in the third period, when EB McIntosh scored.
With the victory the Vikings increased their League record to 12-5-1.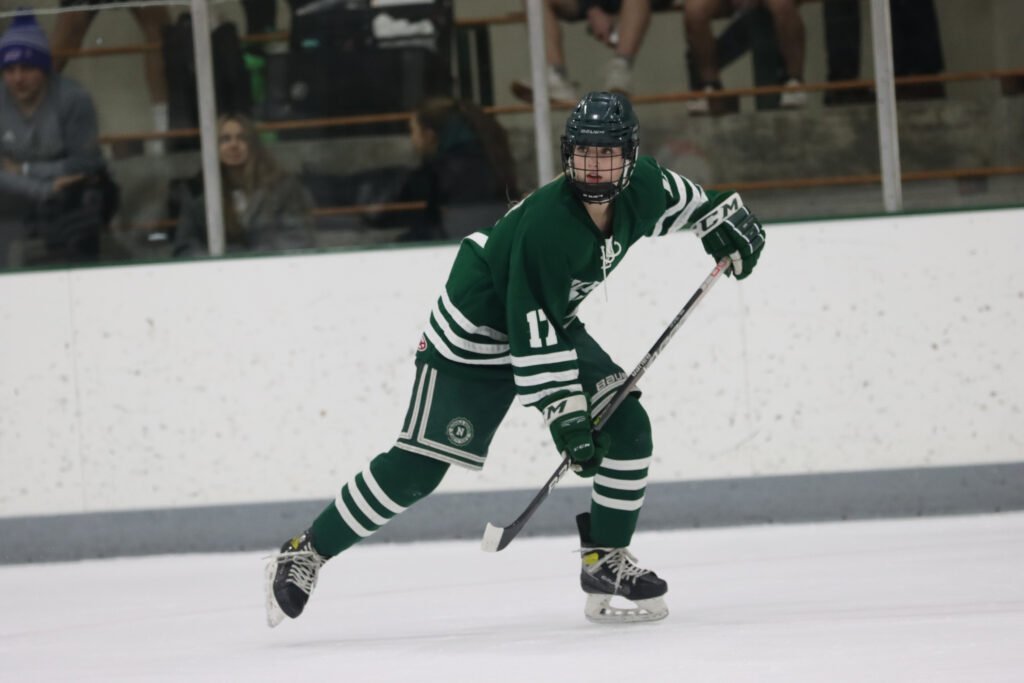 (Photos by Janet Schultz Photography/NY Hockey OnLine)